Hey there fellas. I have a question a little bit more techy.
In the COPYEDIT_COMPLETE class there´s an email that is sent from COPYEDITOR to AUTHOR.
I need that email to be sended from COPYEDITOR to the EDITOR assigned or section editor in any case. How do i achieve this?
I found the file and line where this behaviour es coded.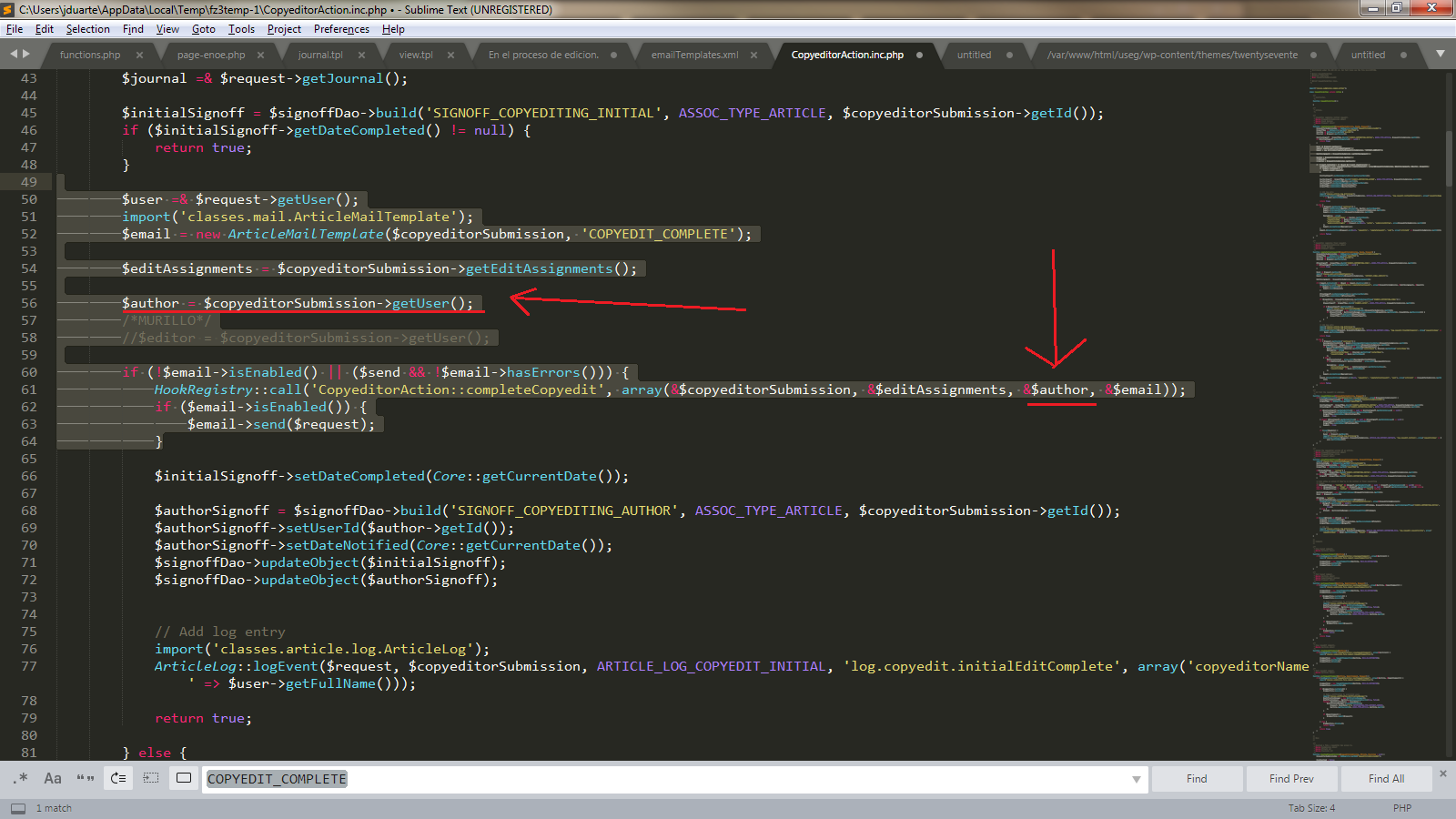 Thanks for your time