In OCS, how to send a submitted abstract back because it is missing some information?
Hi @wenbin,
If you record a "revisions required" decision, the author should be able to revise it.
Regards,
Alec Smecher
Public Knowledge Project Team
I have an abstract listed as REVISION REQUIRED. I can click it. However, I cannot see anywhere to make the revision. I expect to be able to replace the previous version with a new version. I cannot delete my previous attached suppl. file and I cannot upload a new file. The Choose File is disabled. Do you know why? A screenshot is attached.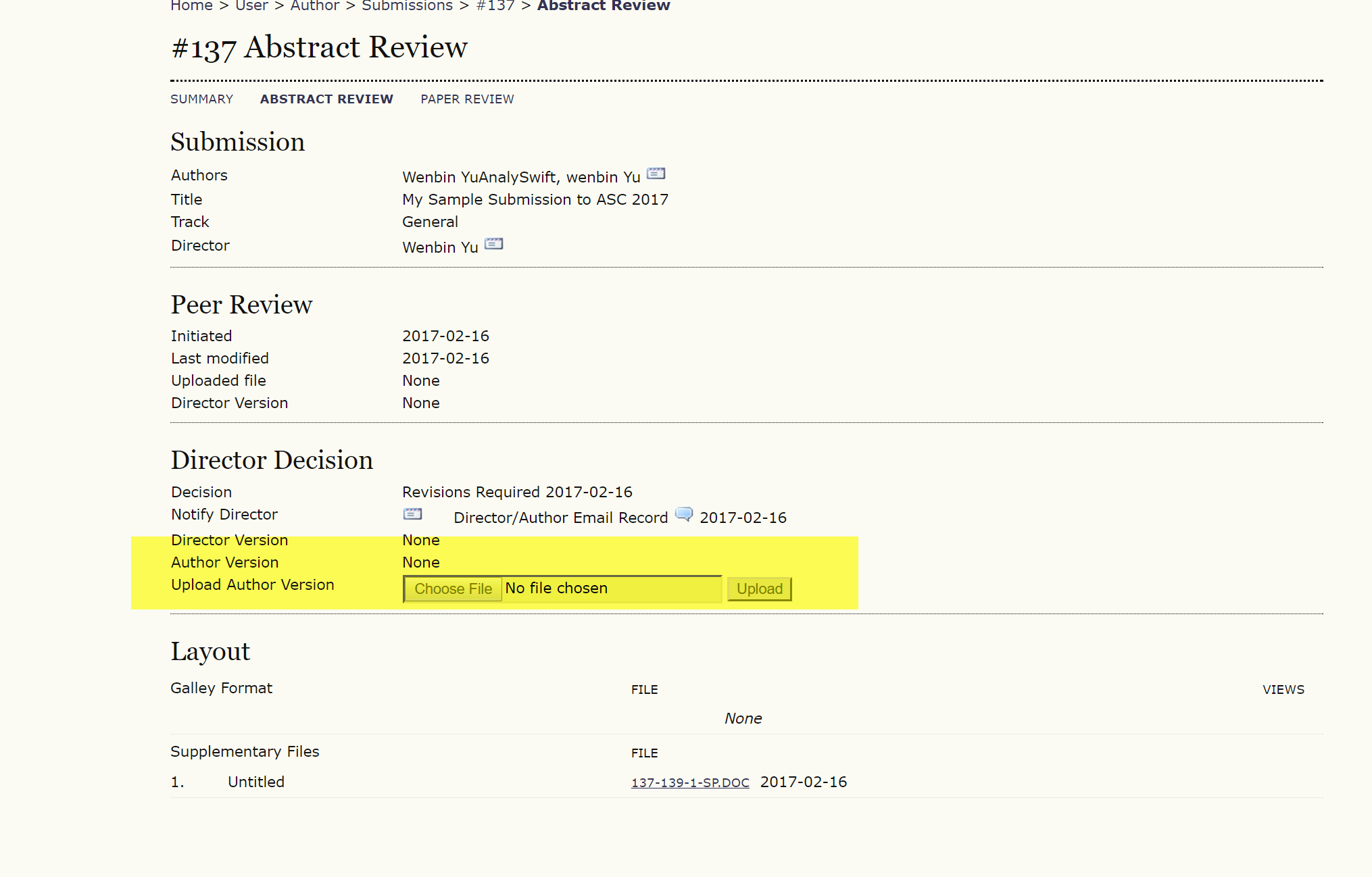 Can anybody help answer this question?