Hello,
I'm receiving the following error when I try to index a journal at the OAI Register:
Validating OAI at BASE OAI-PMH Validator (http://oval.base-search.net/ ) gives the error below: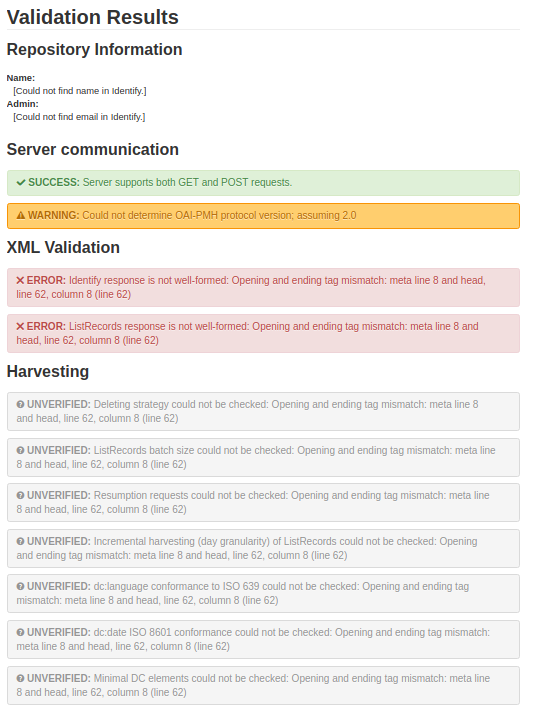 Also when i want check validation in this URL - system report these errors:
http://www.openarchives.org/Register/ValidateSite
WARN Malformed response: mismatched tag at line 62, column 2, byte 4111 at /usr/lib64/perl5/vendor_perl/XML/Parser.pm line 187. . The most common reason for malformed responses is illegal bytes in UTF-8 streams (e.g. the inclusion of Latin1 characters with codes>127 without creating proper UTF-8 mutli-byte sequences). You might find the utf8conditioner, found on the OAI tools page helpful for debugging.
FAIL Failed to parse Identify response
FAIL ABORT: Failed to parse Identify response from server at base URL