I'm not sure if those are artifacts from previous upgrades, but I have a lot of stuff like that: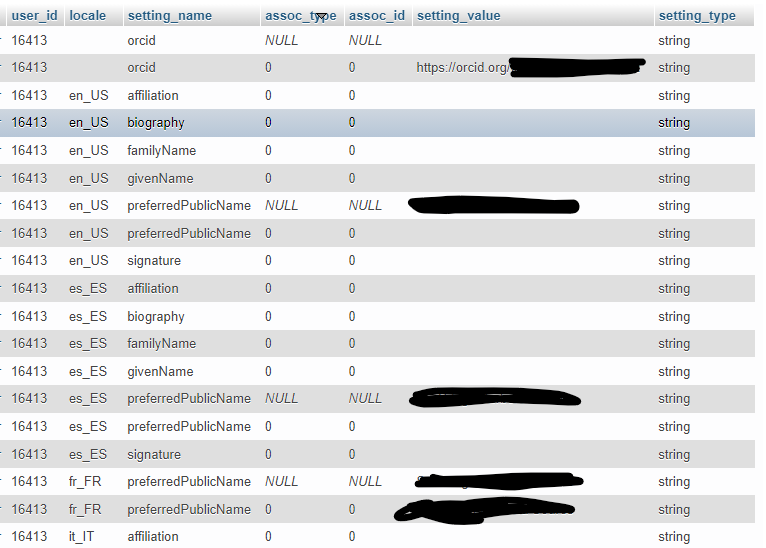 In most cases I have the same information with and without NULL in the assoc_type and assoc_id. I noticed that users that had this sort of "information" appear more than once in the list of reviewers, and are counted more than once in the list of users. Also, even editing the user profile I cannot get rid of those NULL values. I assume those values should never be NULL by the current schema, right? Are these safe to be removed?
Also, is there a way for me to check the same issue on other tables? Which tables can have NULL values?