Hello everyone!
In this case i have a question about the Help Section.
When I use the OJS in English language this Help section works, but when I use the help section in Spanish language this appear empty. Is this an error of configuration? If it is for missing location i can make the tranlation for all!
hope to hear from you soon.
Help in English: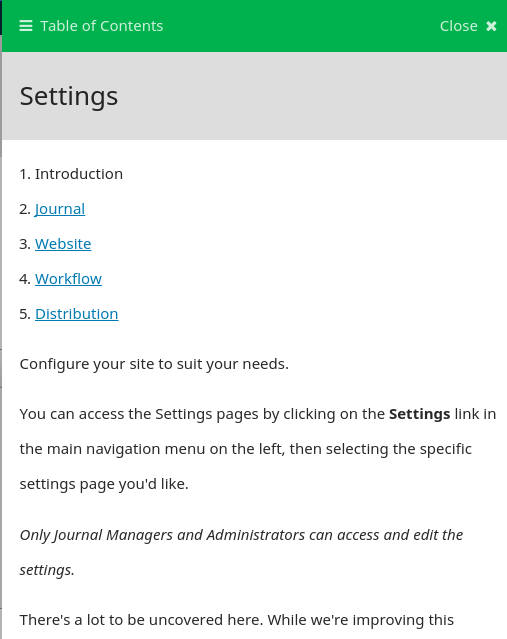 Help in Spanish: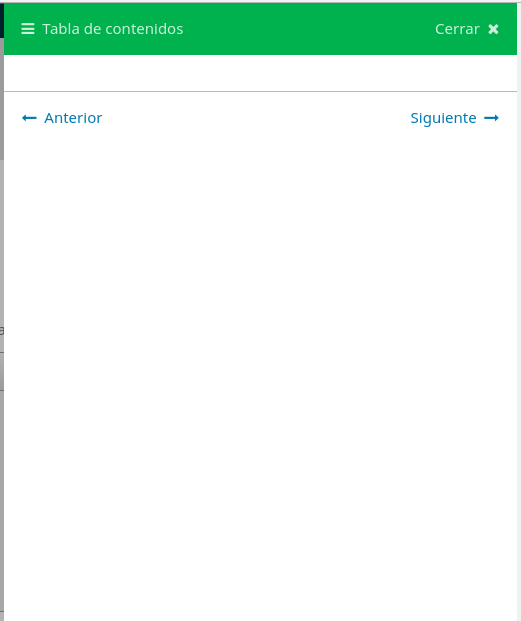 Best Regards.
Julieta