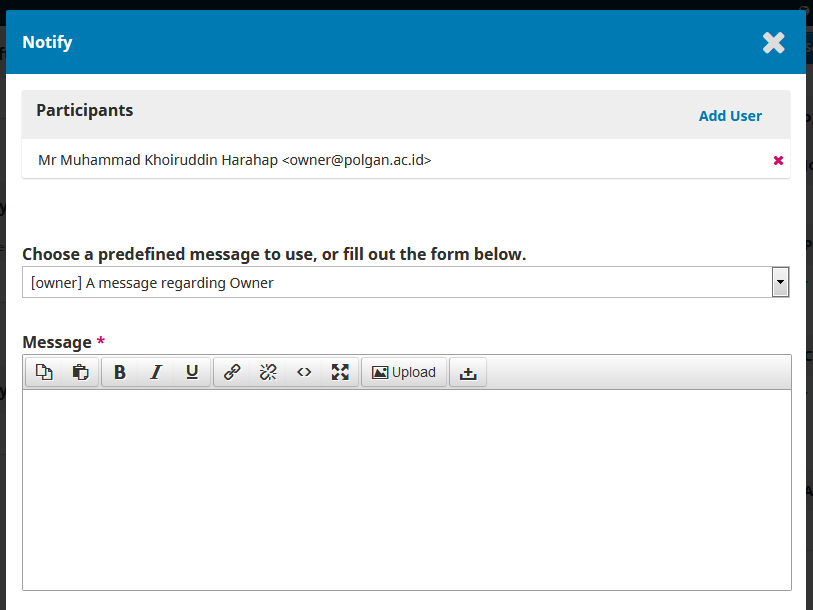 some one help me please.
messages box cannot filled. i dont know why, im using OJS 3.0
thank you
Hi Muhammad,
When you say that it can't be filled, do you mean that you can't type in it at all? Can you try opening your Javascript console to see if there are any errors logged there? thanks!
Jason
thank you @jnugent for your respon
here the messages error of Javascript

what shouid i do?
and here to
Those don't seem to be related to OJS. Can you try disabling some of your browser plugins to see if the problem fixes itself?
i have remove all browser plugin and still get this error messages

i try to open with another browser, its work.
i think the problem is my browser. thank your for the attention
which browser were you using before?
firefox and change to Chrome
That's interesting, because many PKP users use Firefox, myself included.