Hello, I am using the last version from OJS. 3.1.1.2
The search system is not working as I expect.
You can access and heck the problem here:
By typing the word: tamarit on the search bar, I got just one result: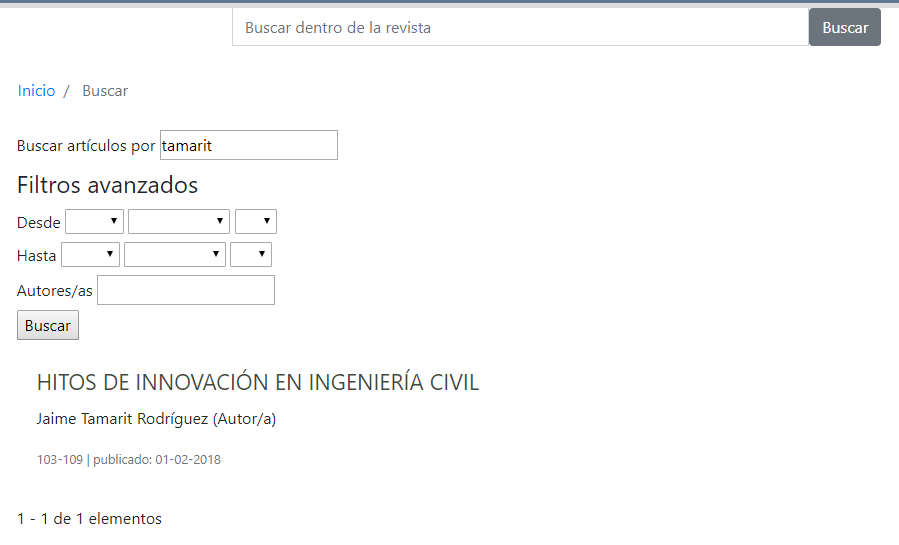 With the advance filters if I set the date of today, I got 3 results.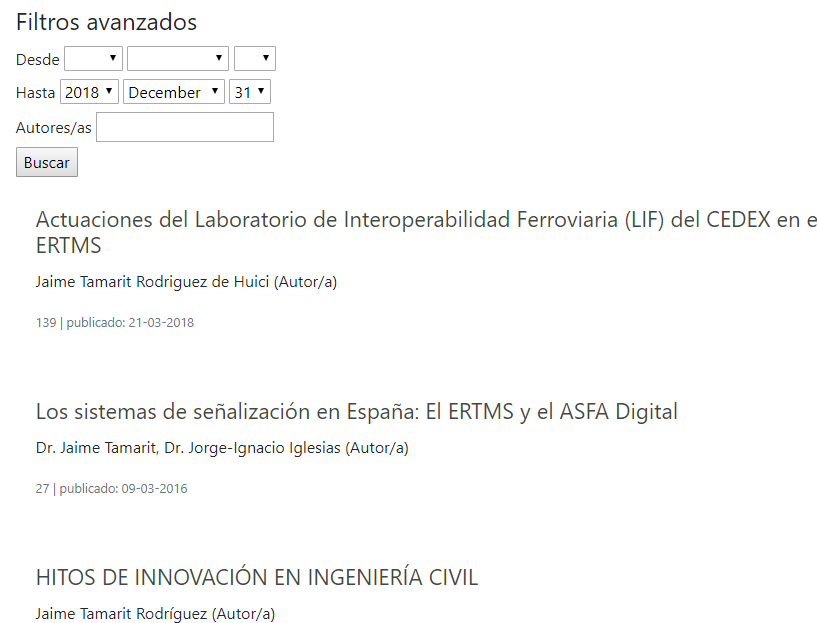 But that is not always… sometimes I got 2 results.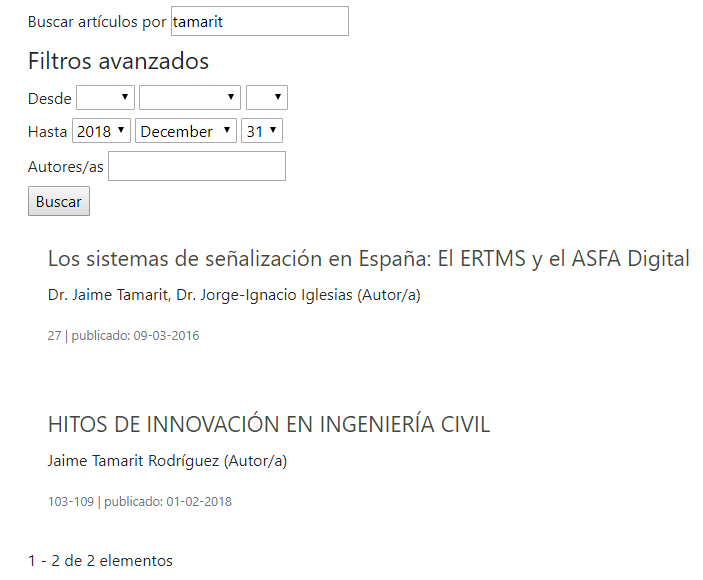 And the only way to get all the 3 results is by playing with the from date.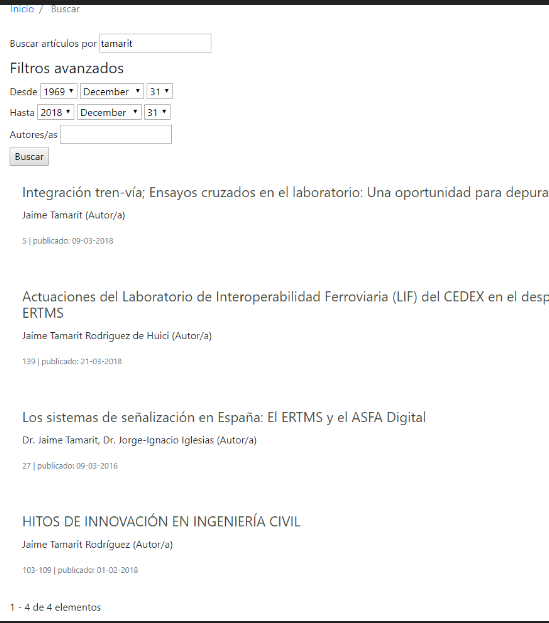 I want the search bar working as the Archive search bar from the backend works…: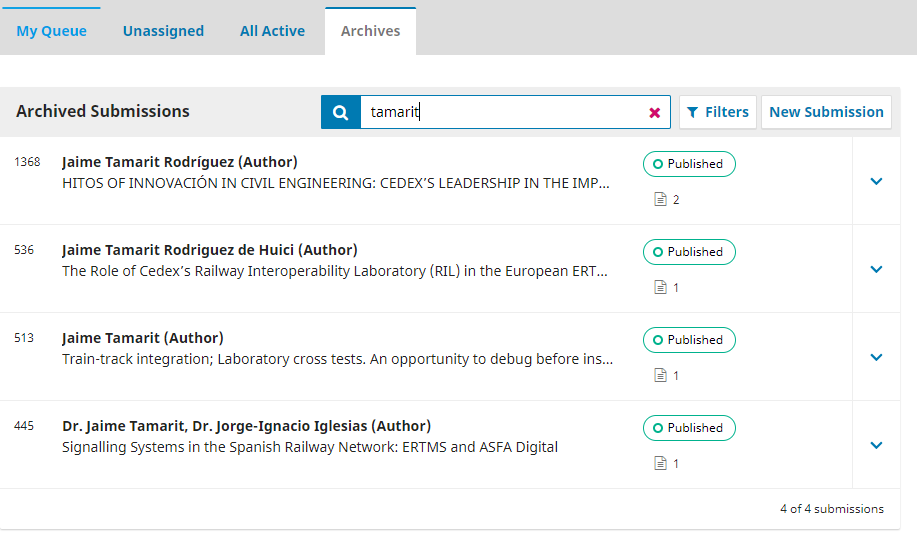 Any idea how to debug this?.