Hello! I have a question about how to generate default images when linking to content from OJS on social media. We are using OJS 3.1.1.4.
When we try to promote our journal links on social media, no default image is generated. We suspect that somewhere, there is metadata missing to generate these public-facing images for things like Twitter cards or Facebook link previews. But we're not sure where this metadata is missing from.
We discovered this problem when trying to us the Twitter card validator (https://cards-dev.twitter.com/validator) to promote a new journal. Here's a screenshot of what happened when I tried to generate a link: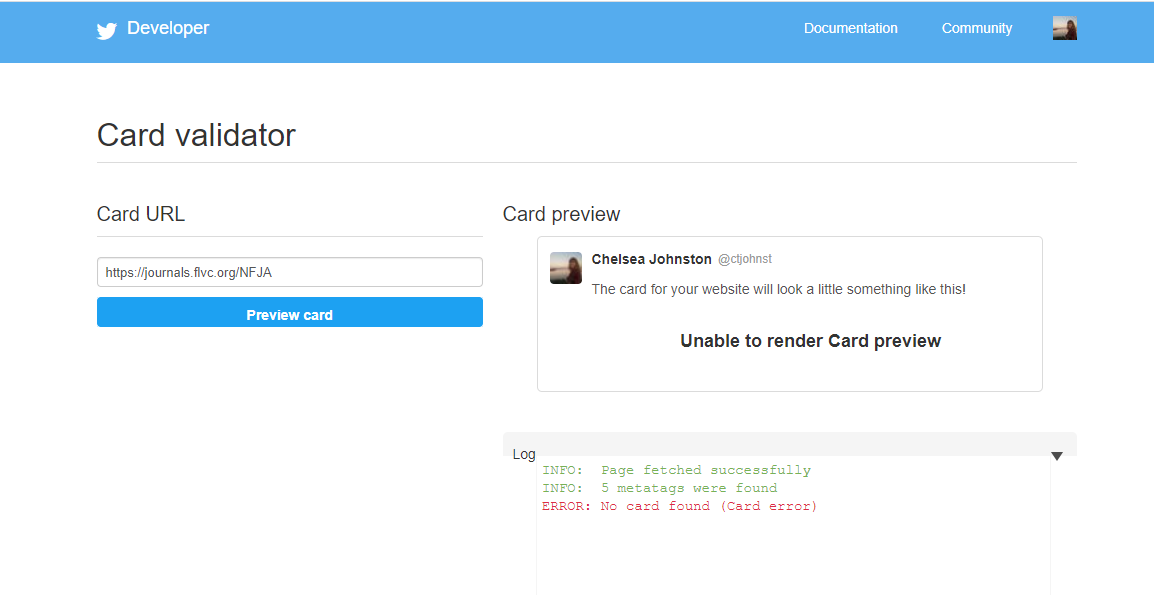 Any insights on what might be causing the issue or ideas on how to fix would be greatly appreciated!