Hi, I'm making some changes in our OJS as requested from my boss and I wanted to change the footer, since current footer is very ugly. I can do it no problem, but for my layout to work, I need the footer to be displayed below site content and Right Sidebar menu, but no matter what I try, the result is the same (see the pictures below).
Here's how our OJS looks, note the footer's position: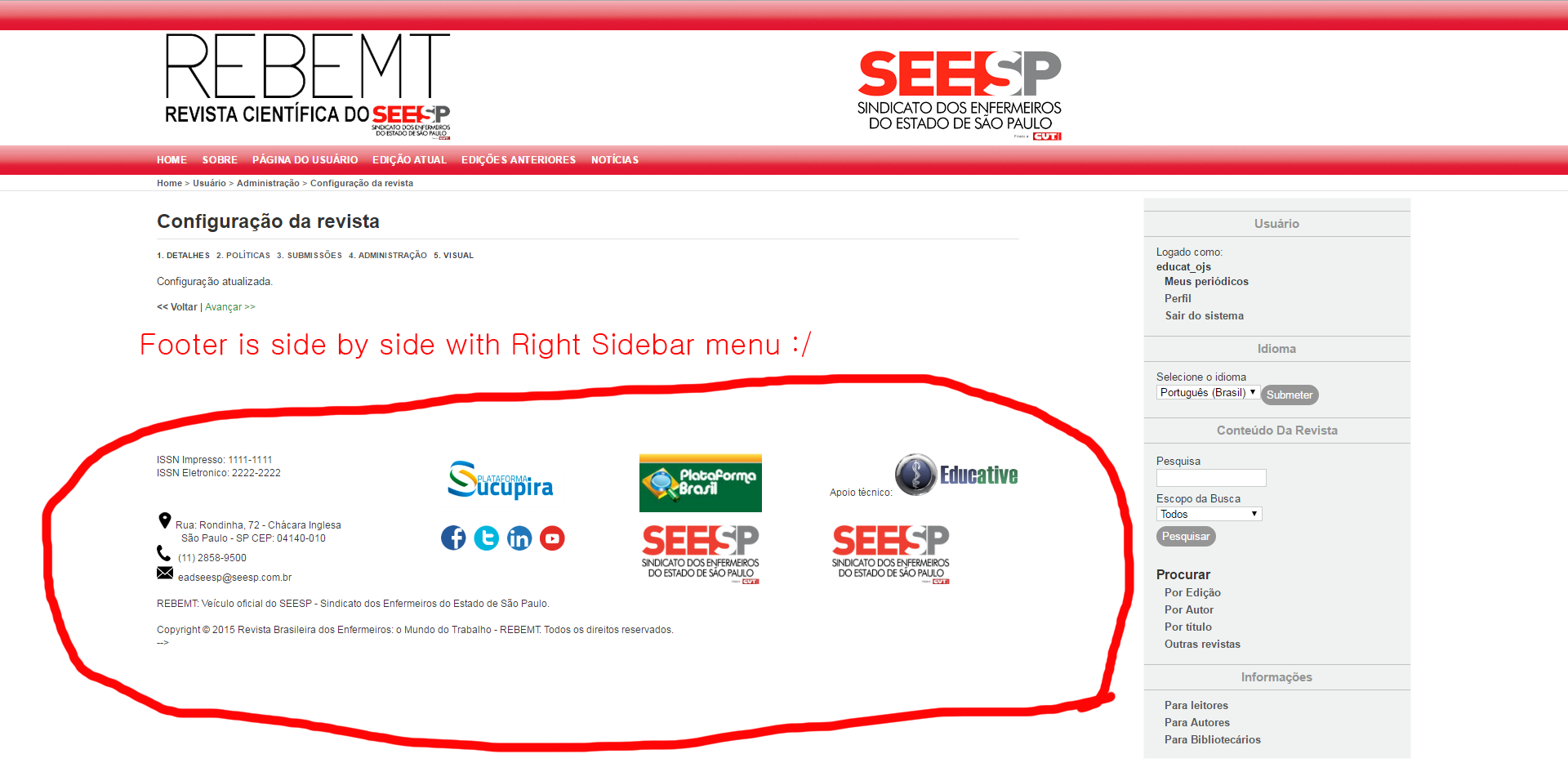 And I want to make our footer look more or less like this in terms of positioning: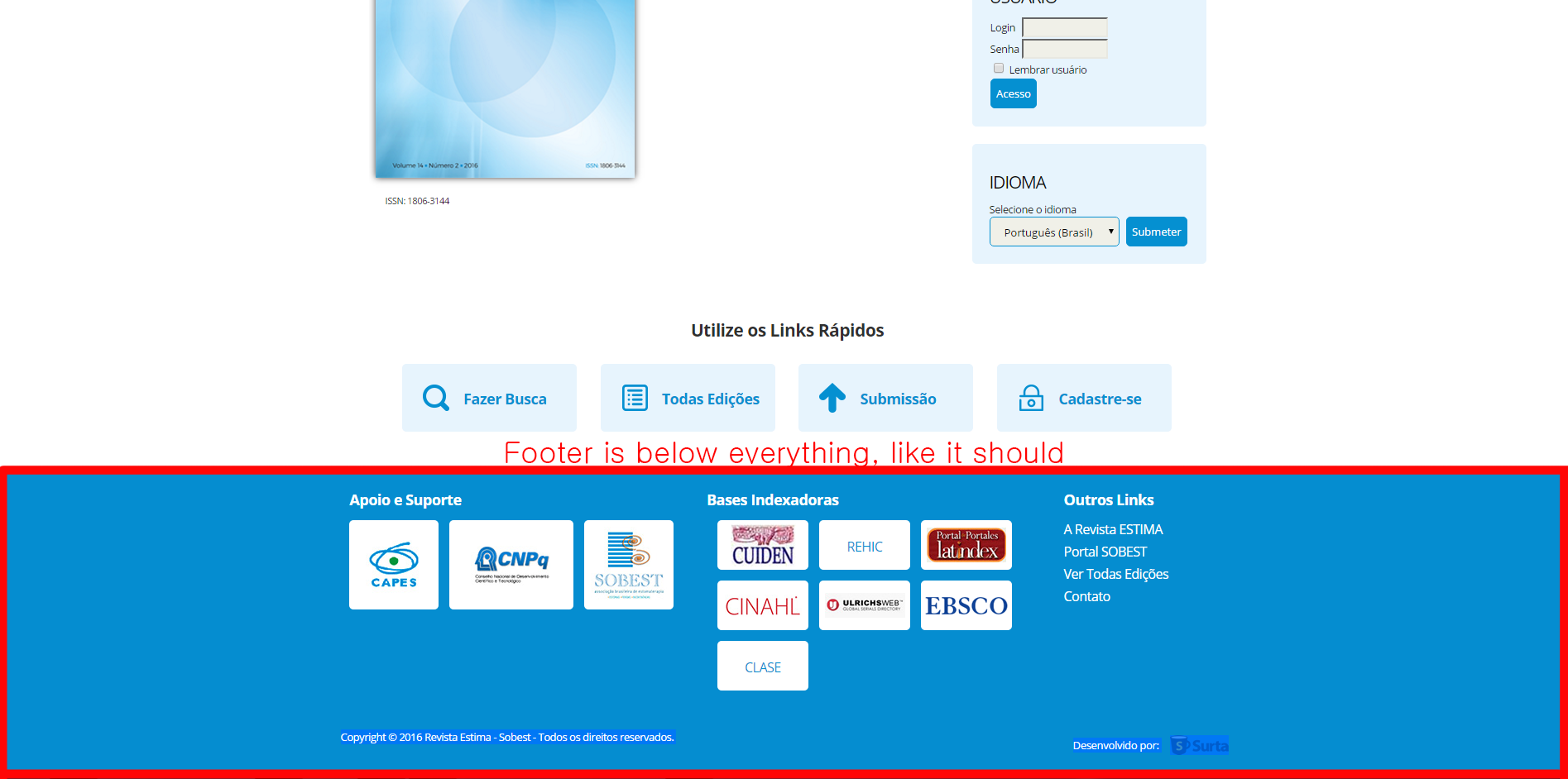 How to do this?