Please how do I create a download button like the one seen in this image on my ojs site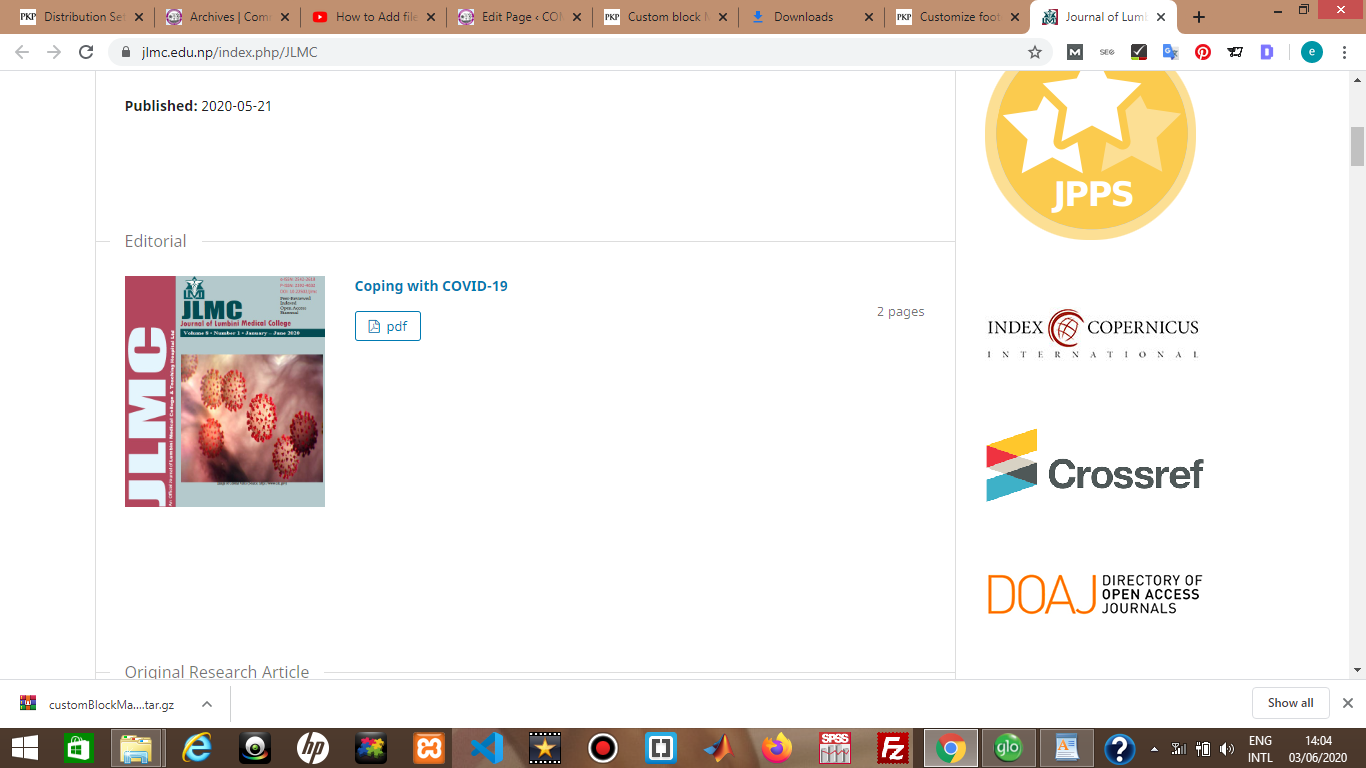 Hello @eddy_abasiada
Do you want, that pdf button download pdf and not open the pdf reader?
Thanks
Yes I want the pdf button downoad
hello @eddy_abasiada
you should upload a galley
and disable reader pdf on you administration.
Then, button would be "download" and not "reader"
Thanks for your reply so far but that image I uploaded was a sample site. Look at my own site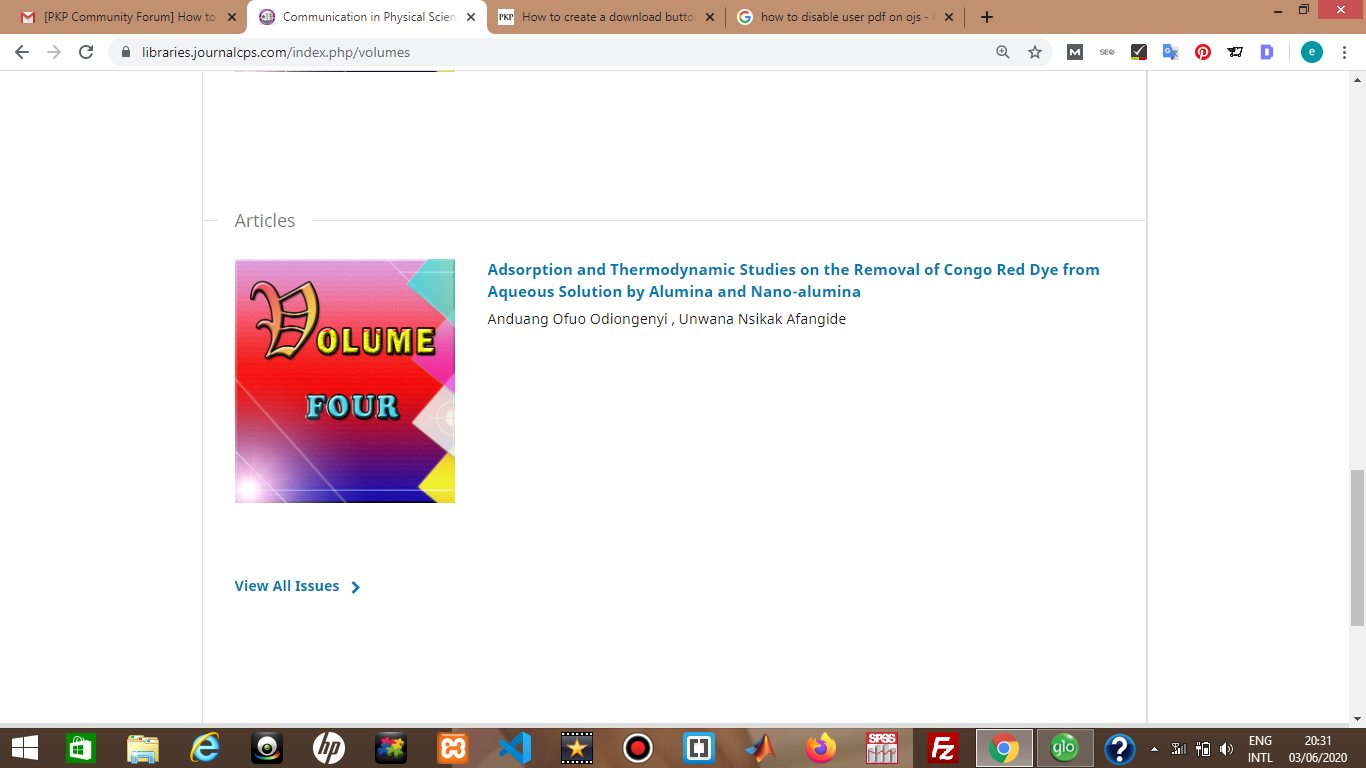 I want that type of button on my page
Thanks a lot. Please I have something else for you to help me out in
I tried using the custom block editor but whenever I add something, it does not appear on my sidebar
Maybe you have already resolved this problem of the custom block not appearing in the sidebar, but it sounds like it may be a simple solution:
In Settings → Website → Appearance you will find a Sidebar Management section where you can drag and drop the custom block you want to have appear in the sidebar.
Best wishes,
Emma