Hello community.
How are you.
I have a question. Do not type this query in another post. I nesesti or add a new set to my ojs (OJS 2.4.8) (set is an optional construct for grouping items for the purpose of selective harvesting).
In what place do you manage the "set" that part of the code, folder, plugin I should look and modify (either a file or several) to be able to add a new set?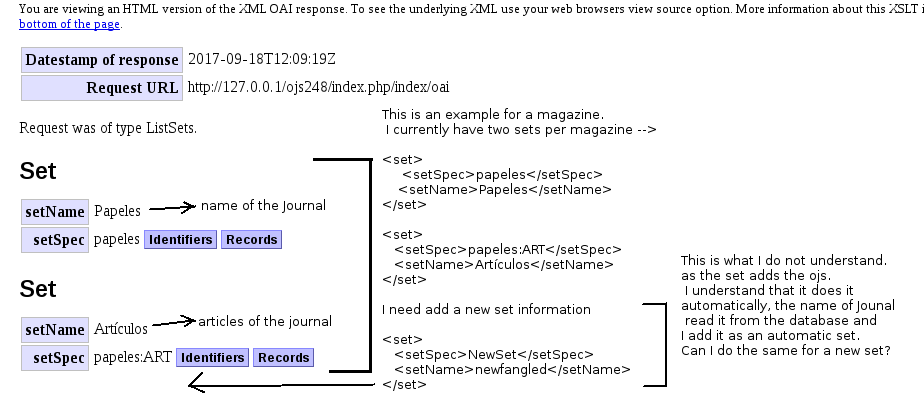 In the code I found in two parts with references to OAI:
lib/pkp/classes/oai/OAI.inc.php
classes/oai/ojs/JournalOAI.inc.php
Which of the two handles the OAI in OJS. What should I modify to add a new set in my ojs. The two files or one of them?
This is what I do not understand. as the set adds the ojs. I understand that it does it automatically, the name of Jounal read it from the database and I add it as an automatic set. Can I do the same for a new set?
I hope you can help me and guide me.
Best Regards
Cristian