Original sending this conference has not yet been opened. How I can open it in the Open Conference System?
Hello @Renzo_Ramirez_Bacca,
have you set the appropriate dates via
Conference Site Management → Conference Timeline
Hope this helps
Claudia Jürgen
Dear Claudia,
I have tried to modify the timetable, but the problem still not resolved.
I sent the snapshot of where I am adjusting the calendar. Perhaps, it is elsewhere on the website or system?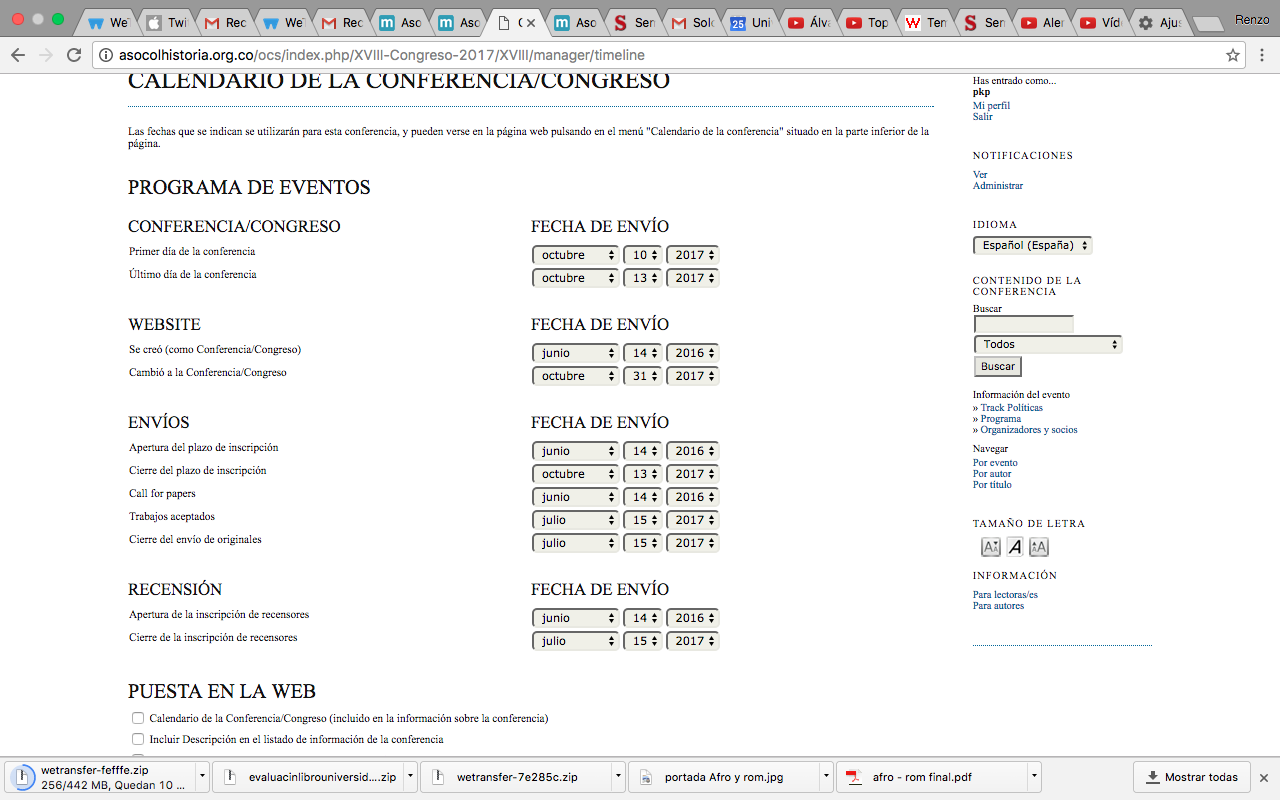 I have not solved the problem yet. The conference schedule is fine. I installed a new version of the open conference system and the problem is still there. Is there any other alternative?