Hi there!
We have currently 48 journals using our OJS and there have been two issues where two journals accidentally clicked on the "SYNC ENROLLMENT" link and ended up syncing a lot of users from other journals and this is giving us some troubles, actually.
This is what I am talking about: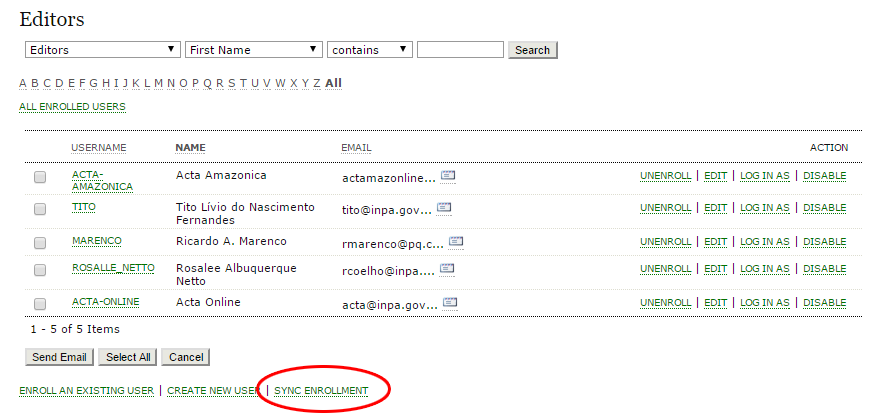 Since there is no easy way to remove that link, we would like to simply hide it using CSS. However I can't simply use the class to hide it because other links are using the same class and therefore, all the links using that one class would be hid.
Does anyone have any idea of how I can hide this one link, only, preferably using CSS?
I'm using OJS 2.4.5.0
Many thanks!