hello, I would like your help on this problem concerning the new gdpr.
as you can see from this online tool to check the gdpr, it tells me there is a violation due to the ip address sent to the USA by the creative commons.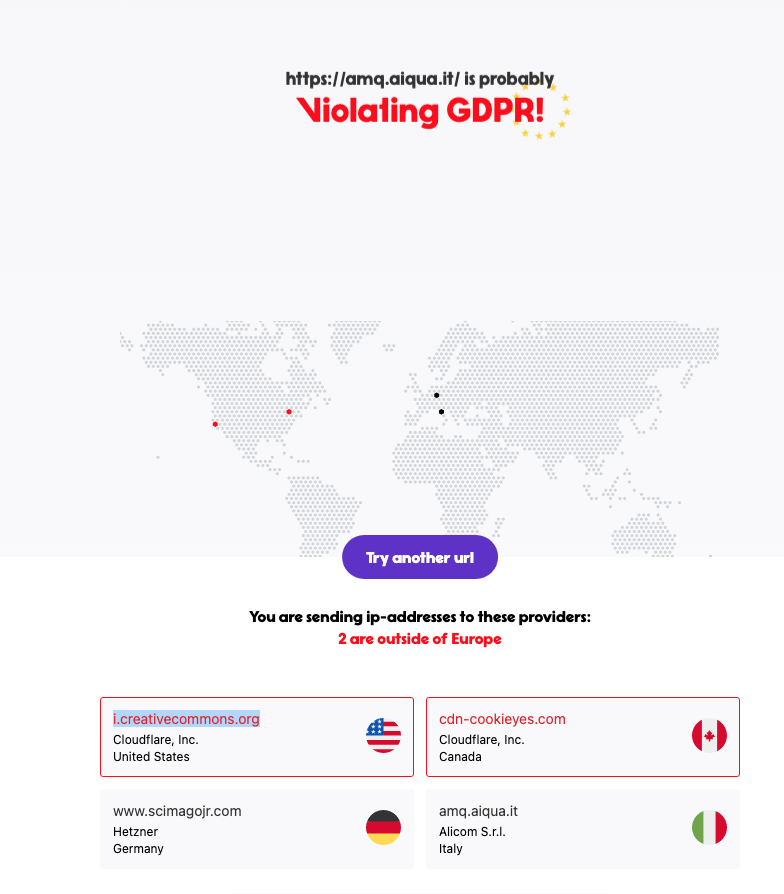 now honestly, can you explain to me how this thing is possible?
clearly on the magazine we use the creative commons license, but apart from a few links there is nothing that can be deactivated to avoid this thing?