While accessing Settings>>Distribution, I am facing HTTP Error 500.
Hello @sumitaggarwal,
Can you provide more details, please? Please indicate your OJS version number, and any output from your PHP error log that would indicate what the issue is.
-Roger
PKP Team
i m facing same error in distribution aera.
further while upload any image, there are 2 option, either from source or to upload, i cant upload it through upload option.
Hi @Nokiae71,
Sorry - but there's little that I can help with unless you provide the information that I requested above.
-Roger
PKP Team
this is the error showing.
version is 3.3.0.5, problem is in distribution tab.
in new version 6 of ojs , problem remains still.
https://lmrc.com.pk/ojs/index.php/thejas/management/settings/distribution
above mentioned link not working.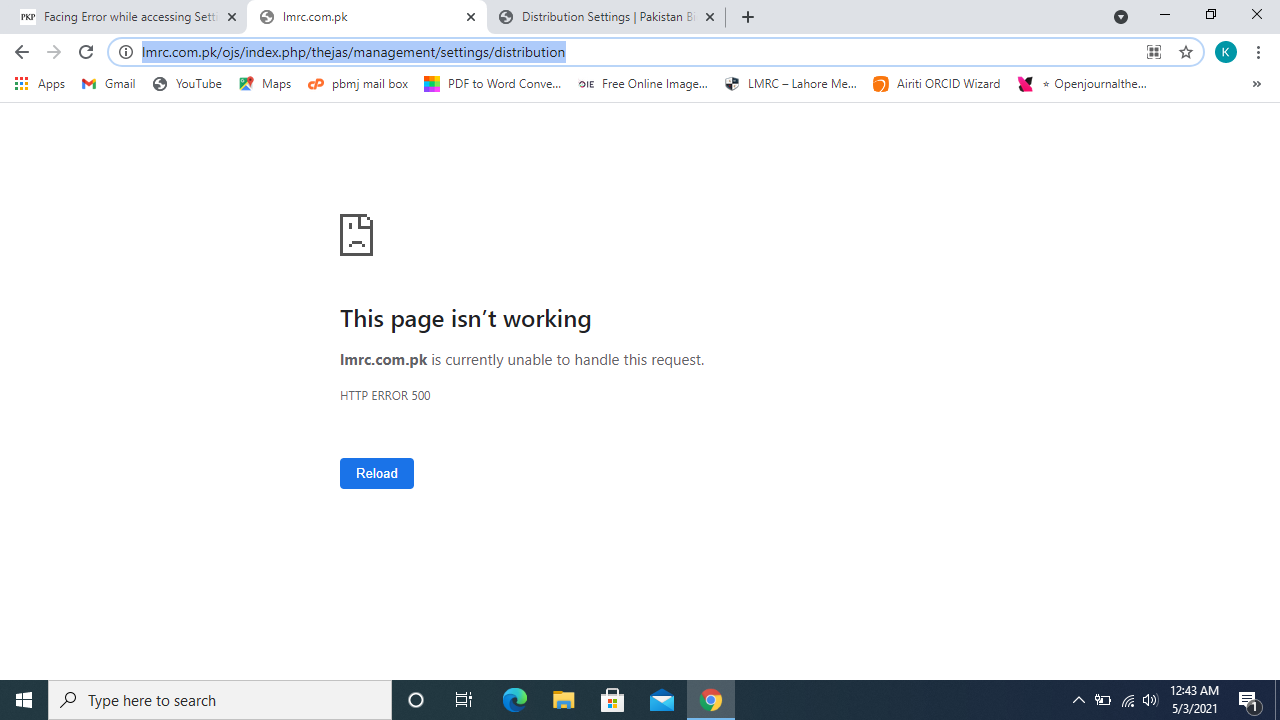 This topic was automatically closed after 7 days. New replies are no longer allowed.