When someone registers and chooses the author's role, it is not assigned, how can I solve this?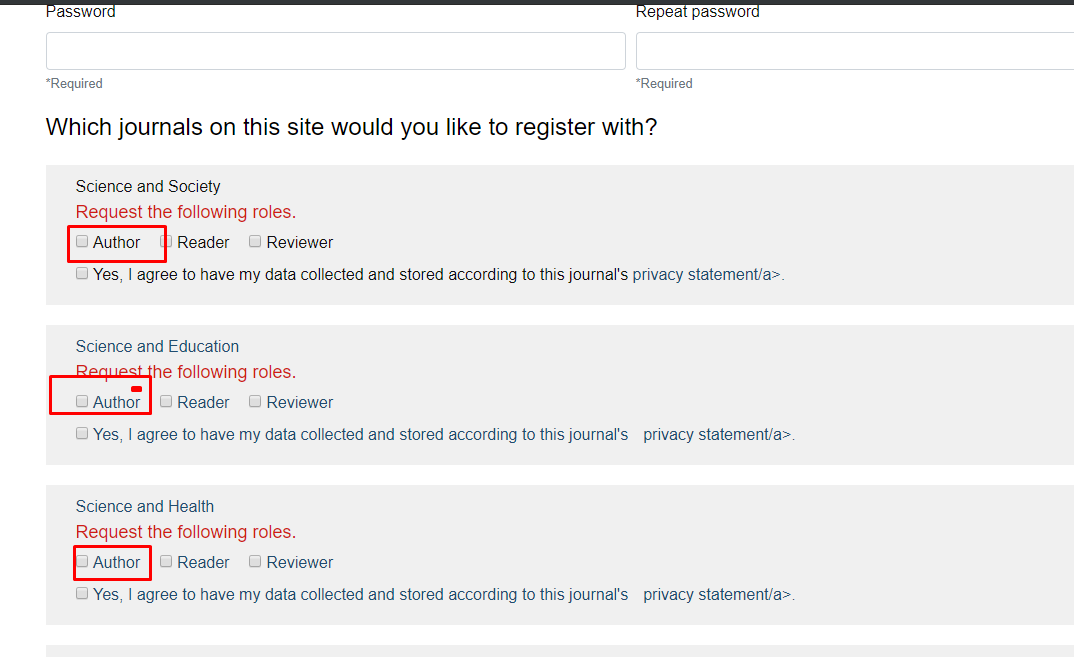 Hi @Anthonymruiz,
What version of OJS are you using? (Please include this in your posts.) Also, what theme?
Regards,
Alec Smecher
Public Knowledge Project Team
Hi asmercher, thank u for ur answer, im using OJS v. 3.1.2.1
And im using Old Greeeg Theme… Do u know something about that?
This is the link: Registrarse
Hi @Anthonymruiz,
The "author" role listing on the registration form was removed with OJS 3.1.2. You'll need to update your Old Gregg theme to a version that has this change reflected. If you don't see that field go away when you update the theme, you'll need to contact the theme's author to get that fixed.
Regards,
Alec Smecher
Public Knowledge Project Team