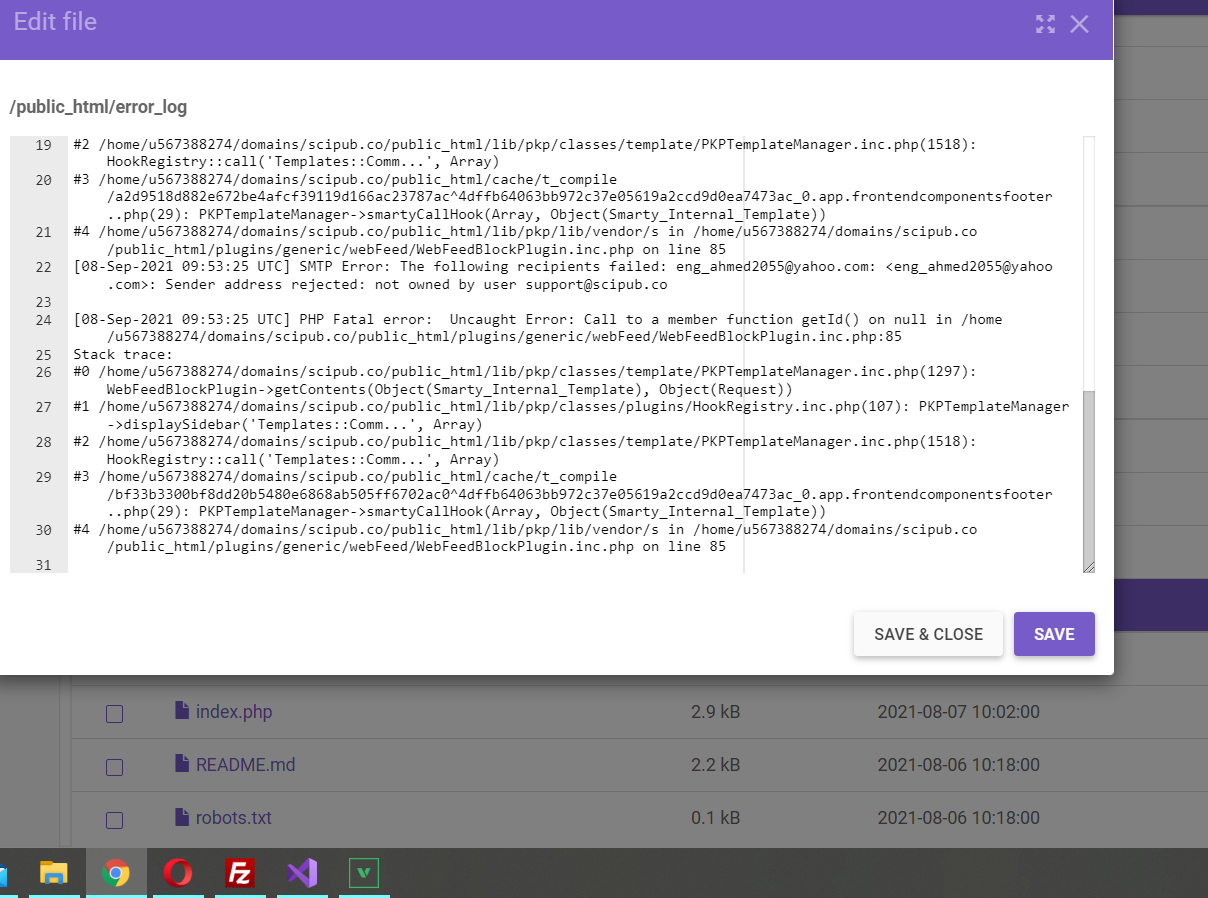 I get this error into error log on forgot password
Hi @Dr_Ahmed_Ebada,
Can you please indicate the specific version of OJS that you're using (e.g. 3.3.0-7)? This will help in troubleshooting your issue
-Roger
PKP Team
Hi,
If you are still facing the issues; you can try login as Journal Manager or another user who has editor access and follow the below steps;
Go to Users & Roles > Users

Select the User who can't log in and click on the blue arrow next to their name

Then Click Edit User below

And now enter a new password;

Select the box next to User must change the password on next login

Save it
And now, you can try logging in using your account with a new password.
If you still face the issue, you can use this "Troubleshoot: Unable to login" section on this OJS Guide. You might get a solution!
Hope this helps!