Hi, can you help me to verify the following inconsistencies?
Version OCS 2.3.6
I have several events configured, each with different routes.
Reviewing the Google Analytics statistics, I found the following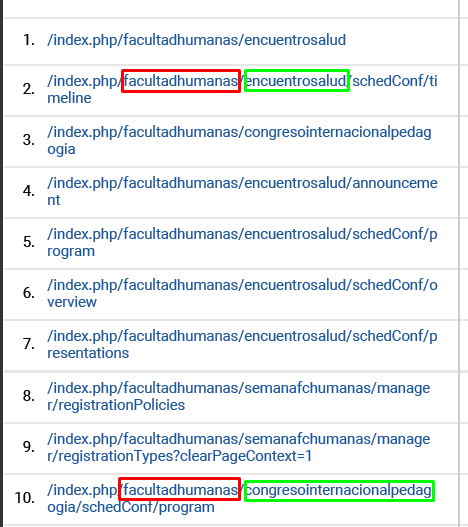 Question:
Why are the routes of the different events mixed?

because when I look for the event in Google, the route of the event also goes wrong?

The real route must be: http://conferencias.uis.edu.co/index.php/encuentrosaluduis/encuentrosalud
How can I fix this error?
Thanks