I have two "Online Submissions" sections showing up. How do I remove one?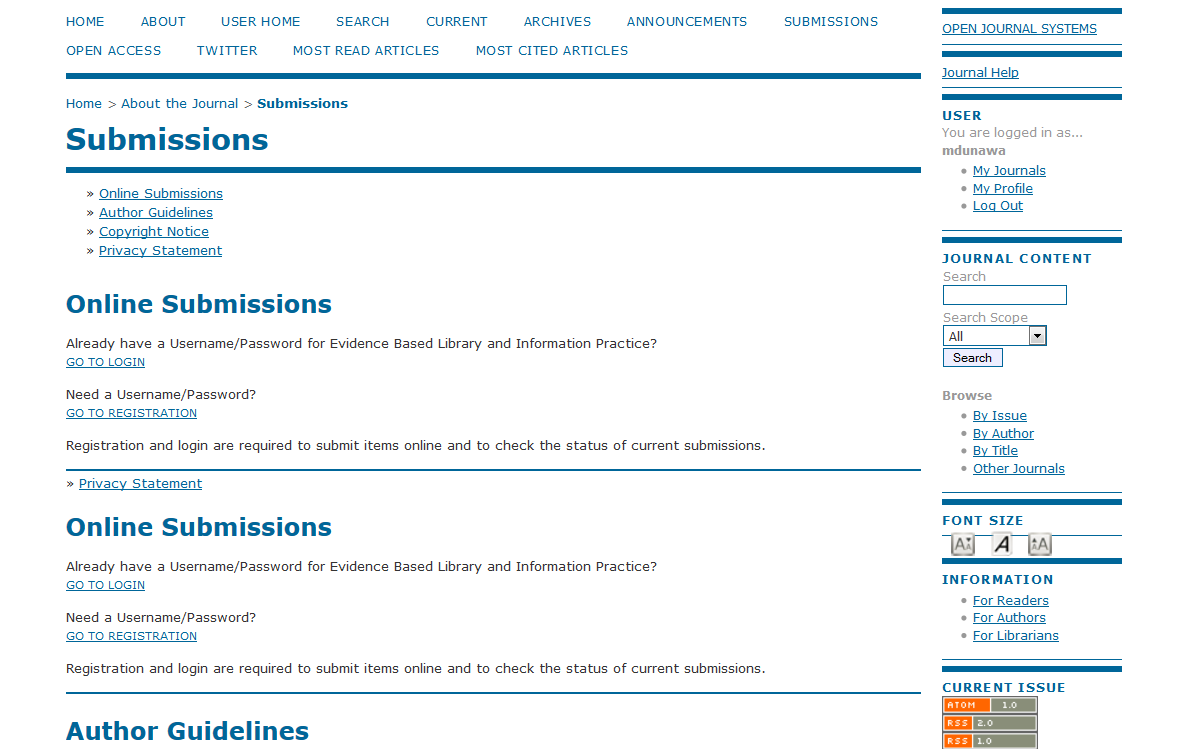 Hi @au8476,
I suspect that's because of a customization to the templates/about/submissions.tpl template file.
Regards,
Alec Smecher
Public Knowledge Project Team
Hi Alec,Can you walk me through how to change it?
Thank you,
~Michelle
Hi @au8476,
What I mean is that OJS shouldn't behave like this normally, but I think someone has modified your copy so that it's different from the stock version.
Regards,
Alec Smecher
Public Knowledge Project Team