Dear all,
I am looking at the OMP 3.1.0. I have set up the DOI plugin, as far as I understand correctly. Just a few snapshots of settings: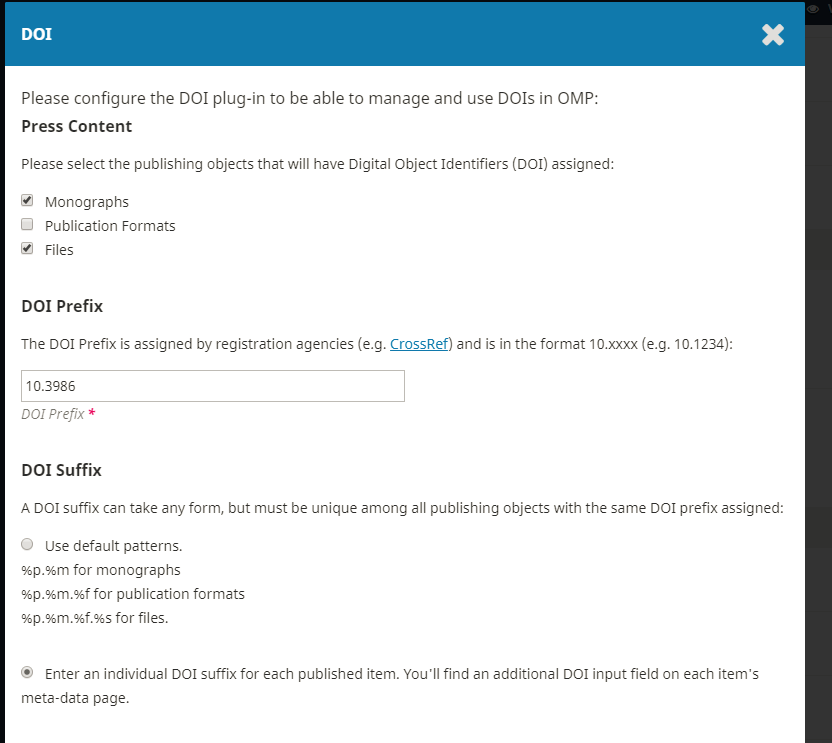 I have assigned manually (as set up) the DOI for a book: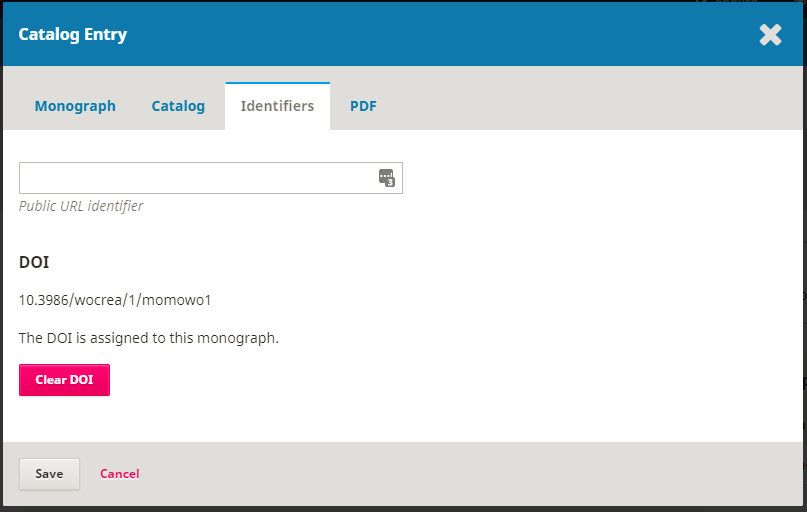 The problem is that the DOI is not visible on the page: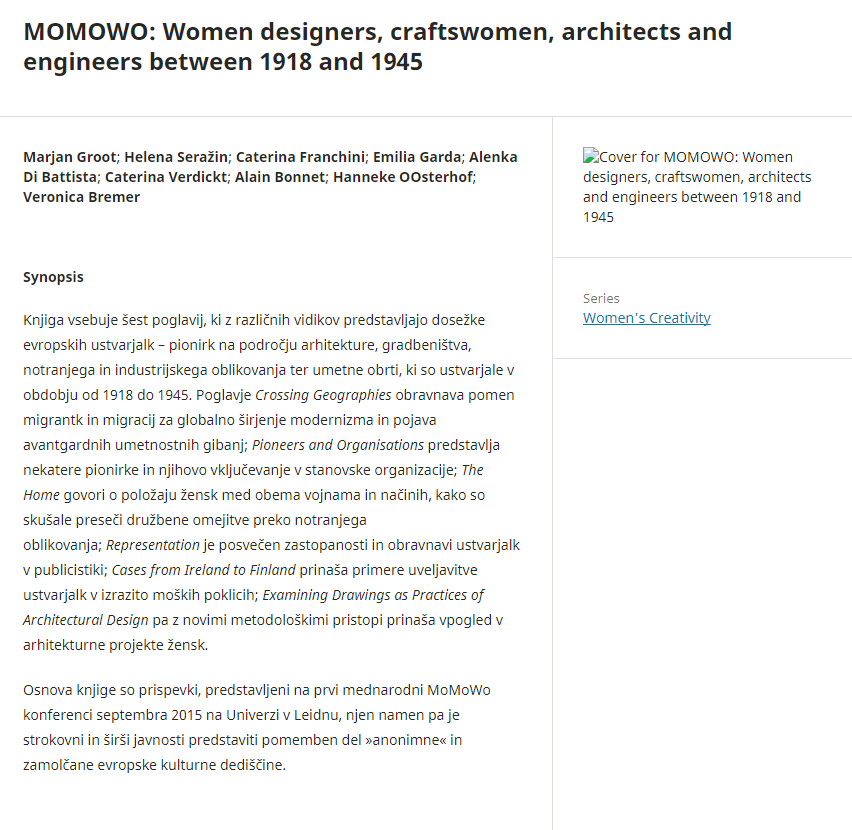 I would expect the DOI is visible somewhere but I don't find it anywhere. Can you please help?
Regards, Primož