I am working with a PKP-Hosted journal, http://murmurations-journal.org,
with the following qualities:
Version history
Version Major Minor Revision Build Date installed
3.0.2.0 3 0 2 0 2017-03-01
Server Information
Setting Name Setting Value
OS platform Linux
PHP version 5.6.27
Apache version Apache
Database driver mysql
Database server version 5.6.33-79.0-log
OJS Configuration
Setting Name Setting Value
general
installed On
base_url http://murmurations-journal.org
Since installing the plugin HTML Article Galley, we have lost the functionality of downloading original documents from the Submission>History area of the dashboard. Rather than downloading the original file from the dashboard, clicking on the download will trigger a PHP call to HTML Article Galley plugin and attempt to display the original file in a web-viewable format. What I want is to download the original file.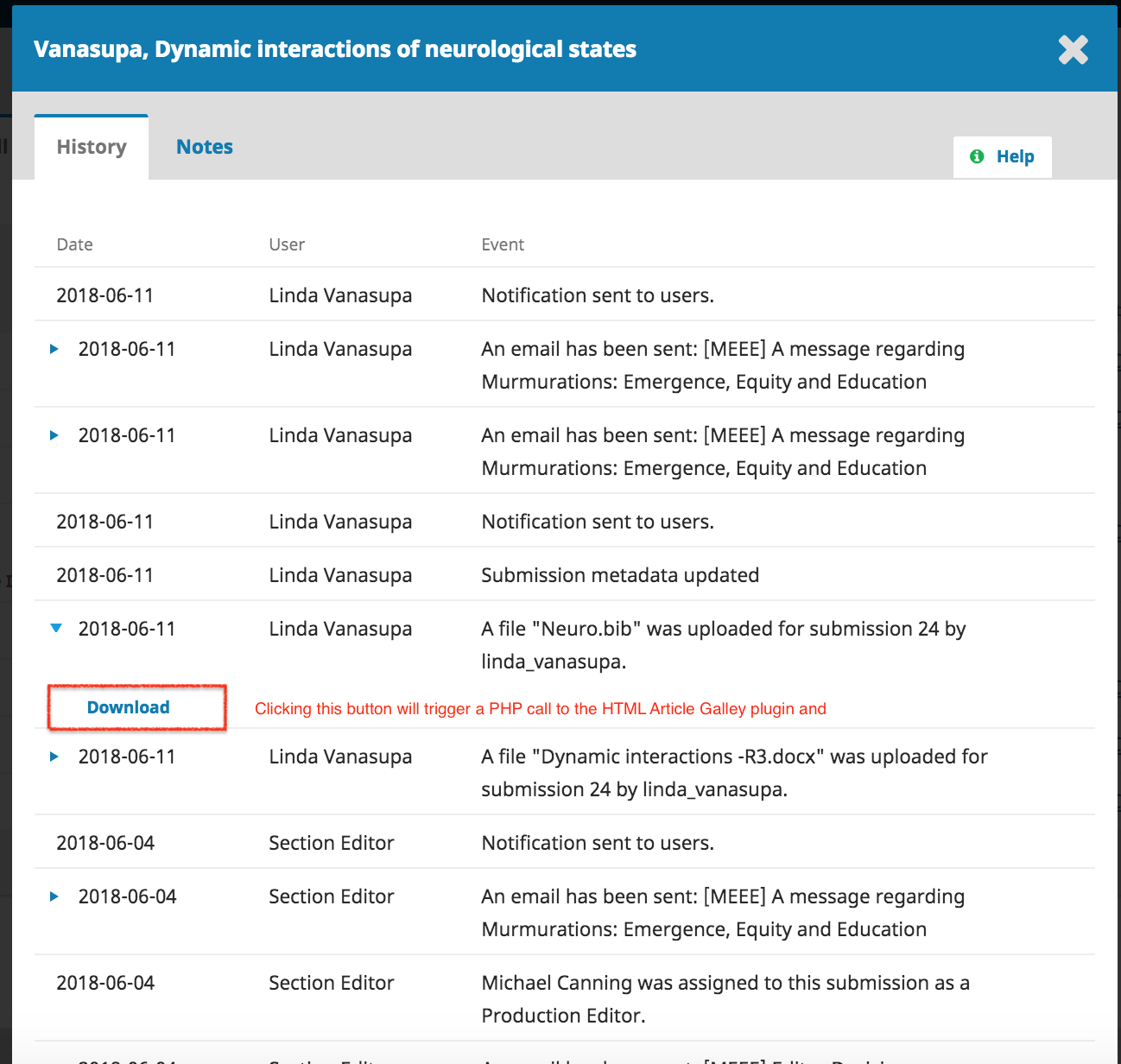 Does anyone know how I can recover the download of the original file functionality for the dashboard?