Dear all,
After upgradind the OJS installation to the 3.1.2 version, some fields of the user are no longer enabled.
Here you can see that when I am editing or creating a user, the textboxes of these fields are not available.Therefore, I cannot set the values of these properties.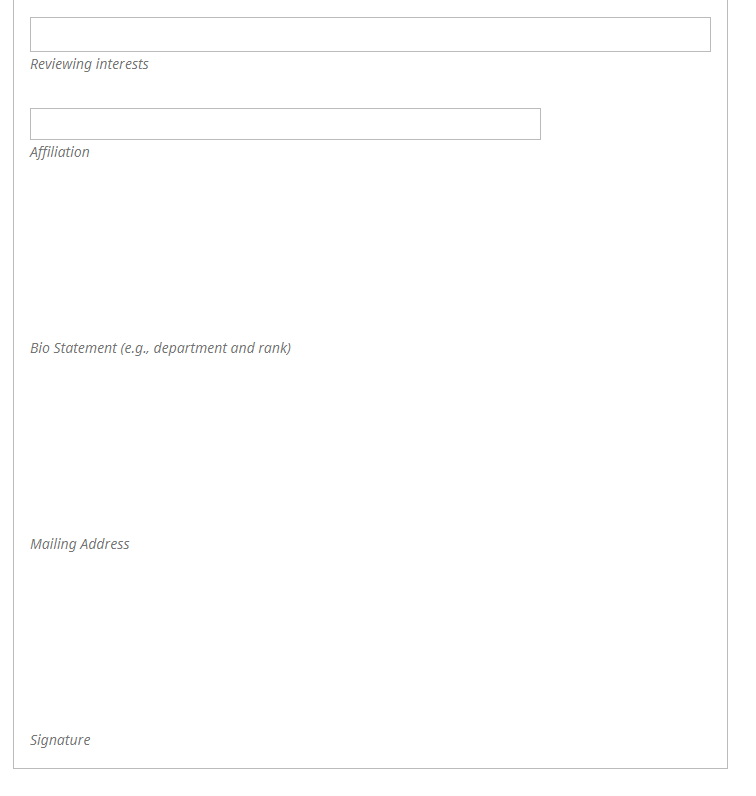 Any help would be appreciated.