Dear Alec
me again, sorry.
When I'm logged in as a reviewer after accepting a Double-Blind (!) review I go to "Add discussion" I can see the author's name and message him directly.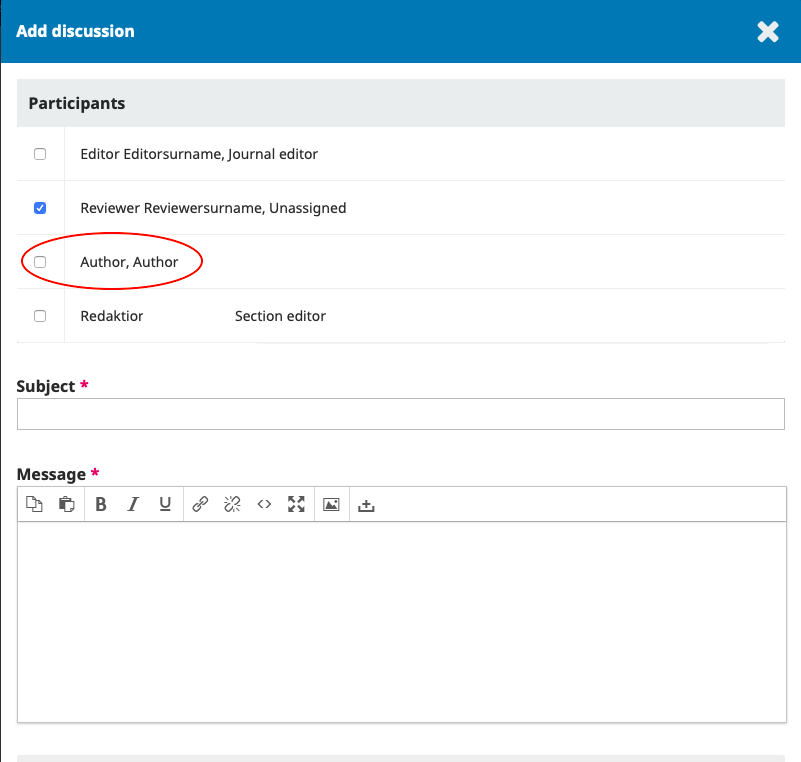 As an author I then see the message, the reviewer's name and can reply. However as an author I can not see the reviewer's name nor start a discussion with the reviewer unless he writes me first.
So problem is: reviewers see author's name in discussions and can message him directly even with double-blind enabled.
This happens on my OJS 3.2.0.1 installation as well as 3.2.0.2.
Any assistance appreciated.
Kind regards,
Matthias