I want delete highlight in submit process.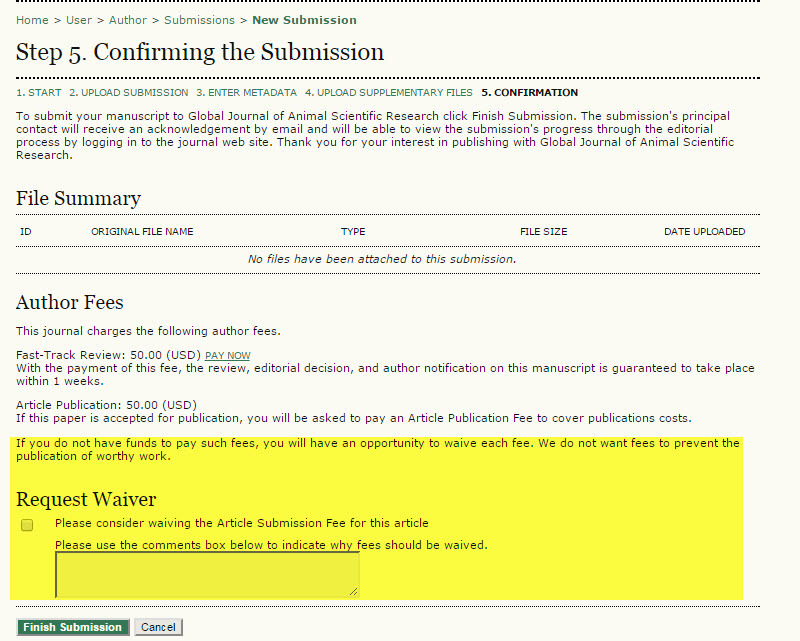 I believe this is dependent on whether content is entered in the Waiver field in Fee Payment Options, under Author Fees. Review this setting in User Home → Journal Manager → Payments. Remove the text content (from each locale, if necessary) to remove the option.
Ok. very Thanks. the section has been delete.