Is there the theme for this version? I don't find. How can I get?
Bests
Hi @Gokmen_ARSLAN,
You will need to go to Settings > Website > Plugins.
If you have the theme already installed it will show up under Theme Plugins and would just need to be enabled by clicking the box.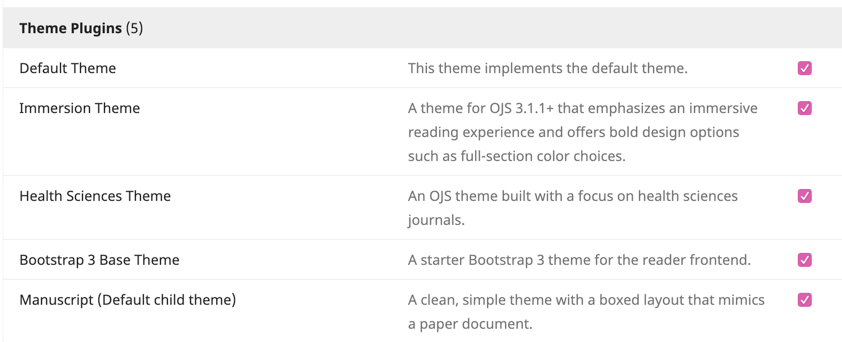 If not, please install this from the Plugin Gallery. Please note you will need Admin access to do so.
Kind Regards,
Patricia M.
Public Knowledge Project Team
Hi pmangahis,
Thank you for your response but there is no release for ojs 3.1.2
I have not found yet.