Hi,
We are using OJS 3.1.1.4. and we have an issue with the default discussion participants.
We want that an author opens a discussion the journal editor is selected by default.
Currently, authors have to select the journal editors.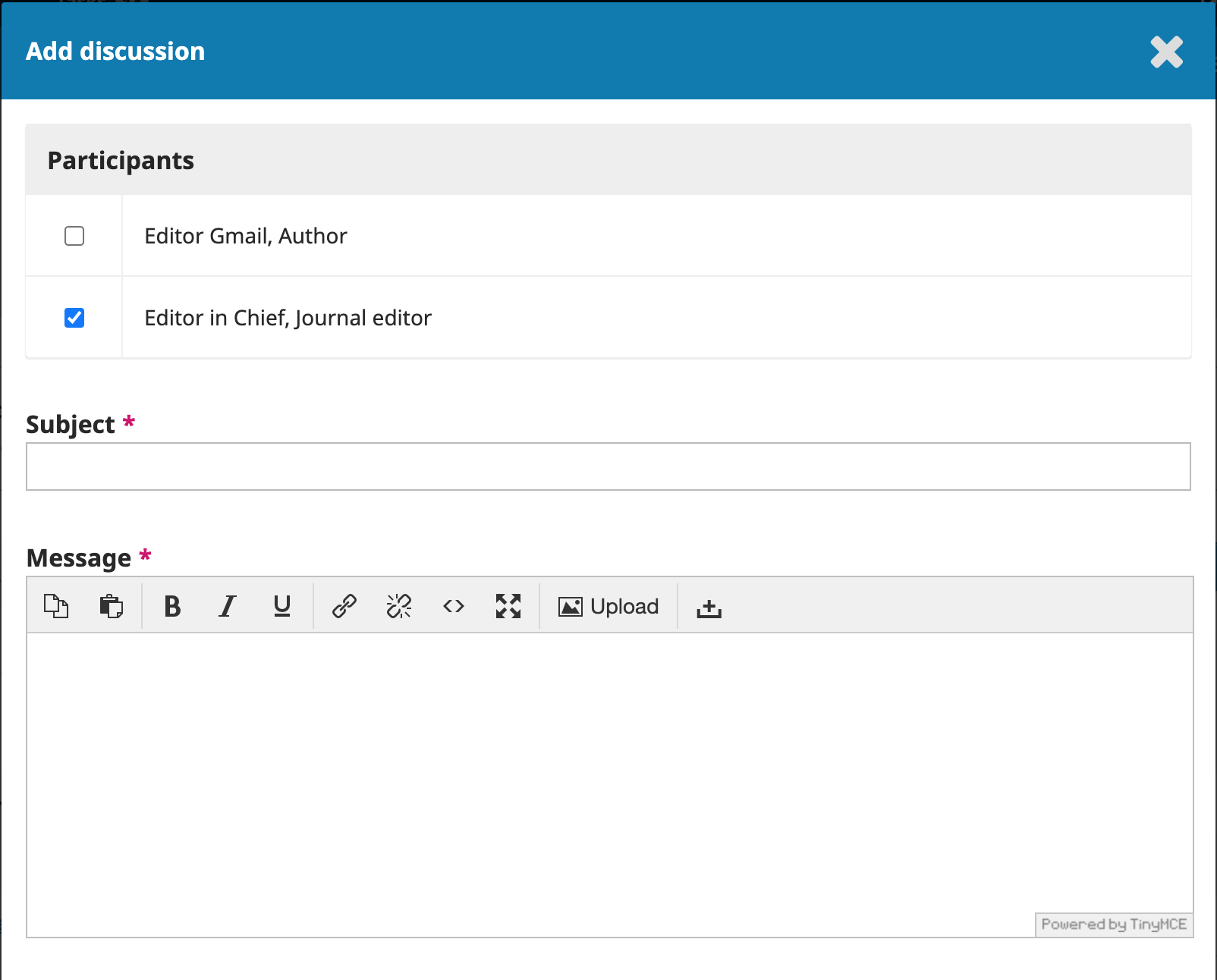 Would it be possible to modify the code to get this functionality?
Regards,
Zaratushtra