Hello,
I've run into an issue trying to update my OJS site from 3.1.01 to 3.2.1-1.
After following the Upgrade link from the OJS Installation webtool, the "Upgrade Open Journal Systems" button results in "A database error has occured: Data truncated for column 'email' at row 694", as shown in the image below:

I've tried a number of solutions posted in the forums.
I ran 'php tools/upgrade.php upgrade' which had similar results: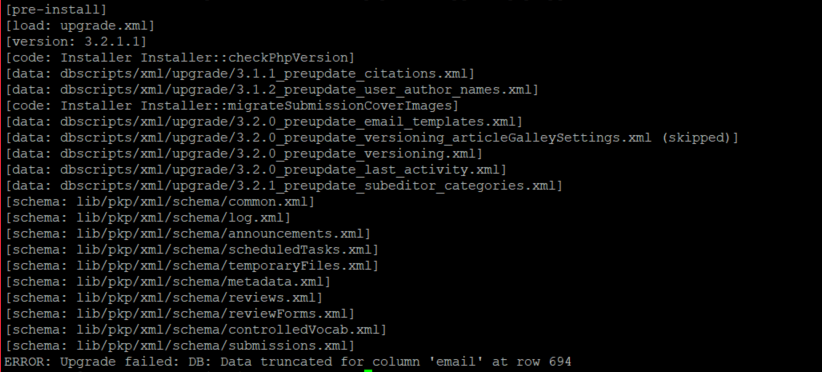 With each failed update I've made sure to restore the database immediately after.
For reference, this is my server info:
| Apache Version | 2.4.46 |
| --- | --- |
| PHP Version | 7.2.33 |
| MySQL Version | 10.3.24-MariaDB |
Thank you in advance for any help!