Description of issue or problem I'm having:
"Current" page reads "This journal has not published any issues" to public users despite an issue having been published and available on the homepage. The issue is viewable here: Journal of Postsecondary Student Success. When I am logged in to OJS, I can view the current issue on the "Current" page. However, when I am logged out, the Current page returns the above error message despite the issue having been published.
Steps I took leading up to the issue:
Publishing the issue and leaving the box to notify registered users selected.
What I tried to resolve the issue:
I tried unpublishing and republishing. I also tried unpublishing, deactivating the ORCID plugin, and republishing. Neither of these worked.
Application Version - e.g., OJS 3.3.0:5
Additional information, such as screenshots and error log messages if applicable: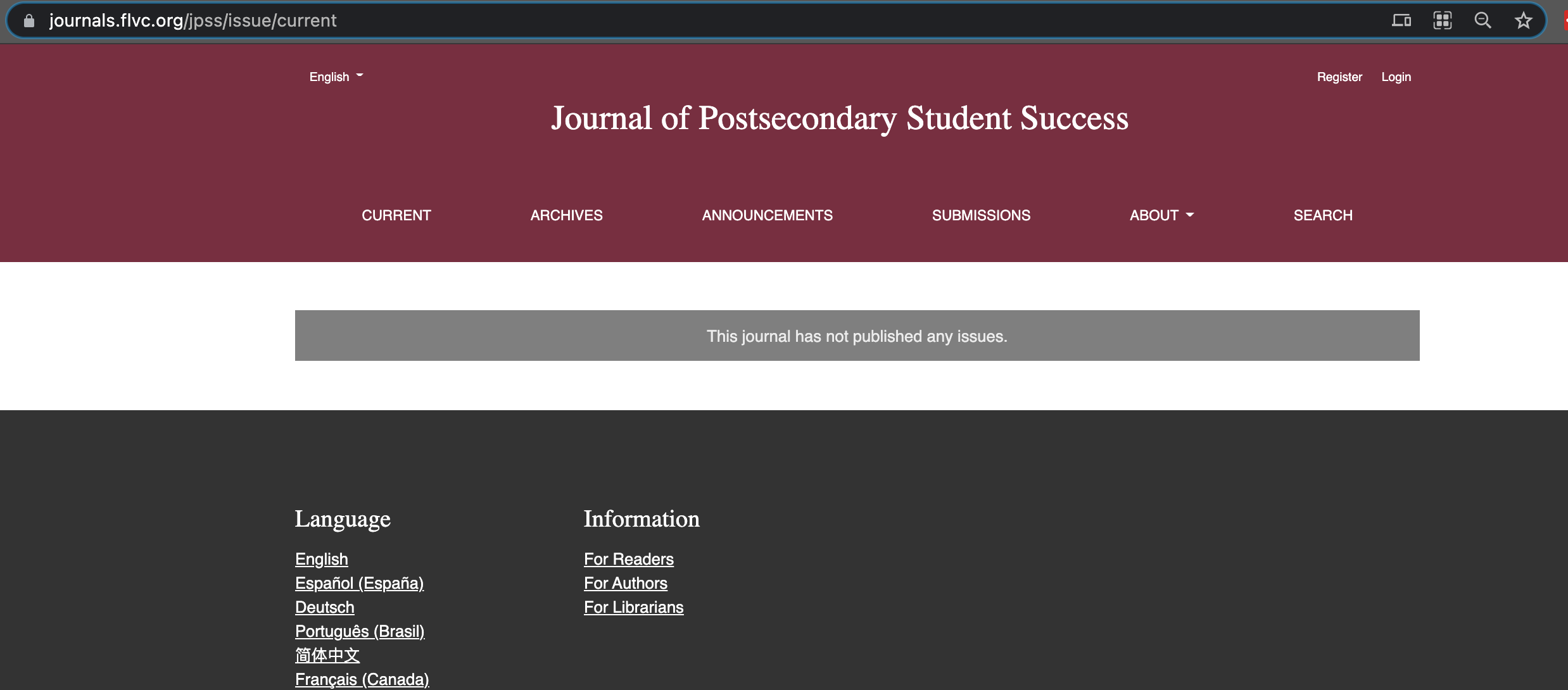 Any help would be greatly appreciated!