Hello,
We're having a problem getting a user friendly view of the COUNTER Plugin Statistics. We've uploaded the newest version of sushiLite from github and installed and enabled it on the Dashboard.
When we go to the COUNTER REPORTS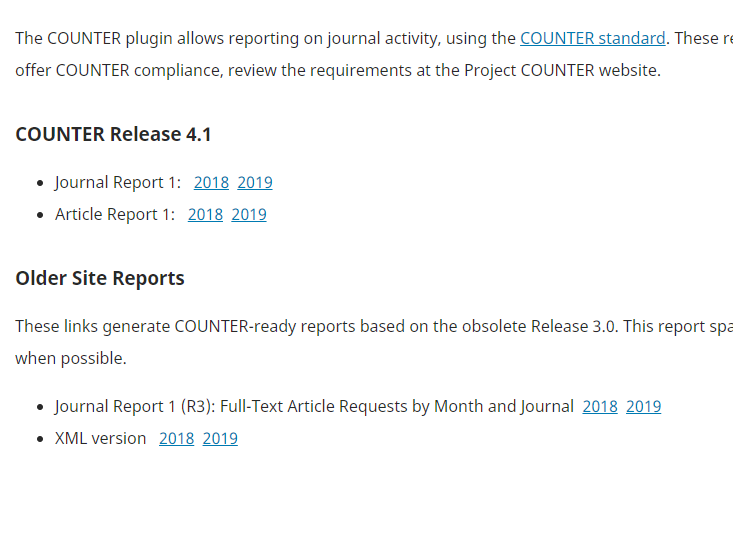 Clicking on any of the new links to view the reports from the past two years of the current journal we download a XML file which for the sake of being user friendly is useless. This top section of code is where we believe the problem is
because the link to the SUSHI Schema turns up not found, the rest of the XML is what is just the usage statistics for each article within the journal. The schema seems to be the necessary part we're missing for the user friendly viewing. We've copied this into an XML to CSV converter and it comes up how we would expect to see this information displayed for someone such as a Librarian or another standard user.
The problem with the SUSHI Schema in the XML file that is downloaded is when we try to use either of the links www.niso.org/schemas/counter, www.niso.org/schemas/sushi/counter4_1.xsd neither of these links take us anywhere.
I don't know how to get the COUNTER Reports to produce viable information for our customers to see and use for their own statistics.
Is there a way to the COUNTER Plugin to produce a CSV file that is exported into excel.
The counter website for usage reports COUNTER Usage Reports seems to display clearly that they can reproduce a CSV file into excel, but there must be an easier method than for us to have our clients convert the file from XML to CSV and then into excel.
Please help me understand how Counter can produce a similar table as it once did in older versions of OJS like here: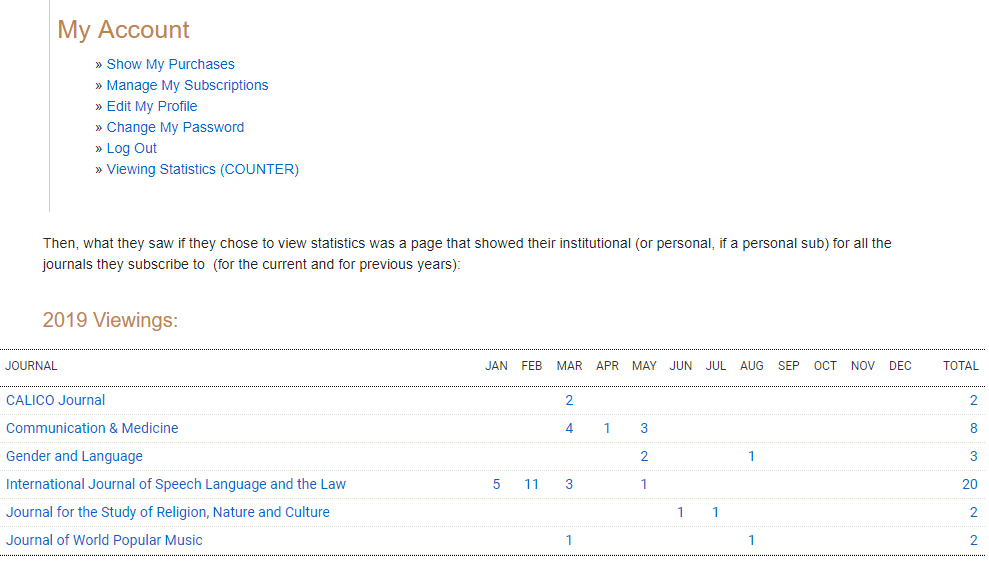 Cheers and thank you,
Dan