Describe the issue or problem
Hi,
I using the OJS version (3.3.0.10) and using the usage statistic plugin to trace the abstract view and pdf download. however, after anabling the plugin I had an error as shown below: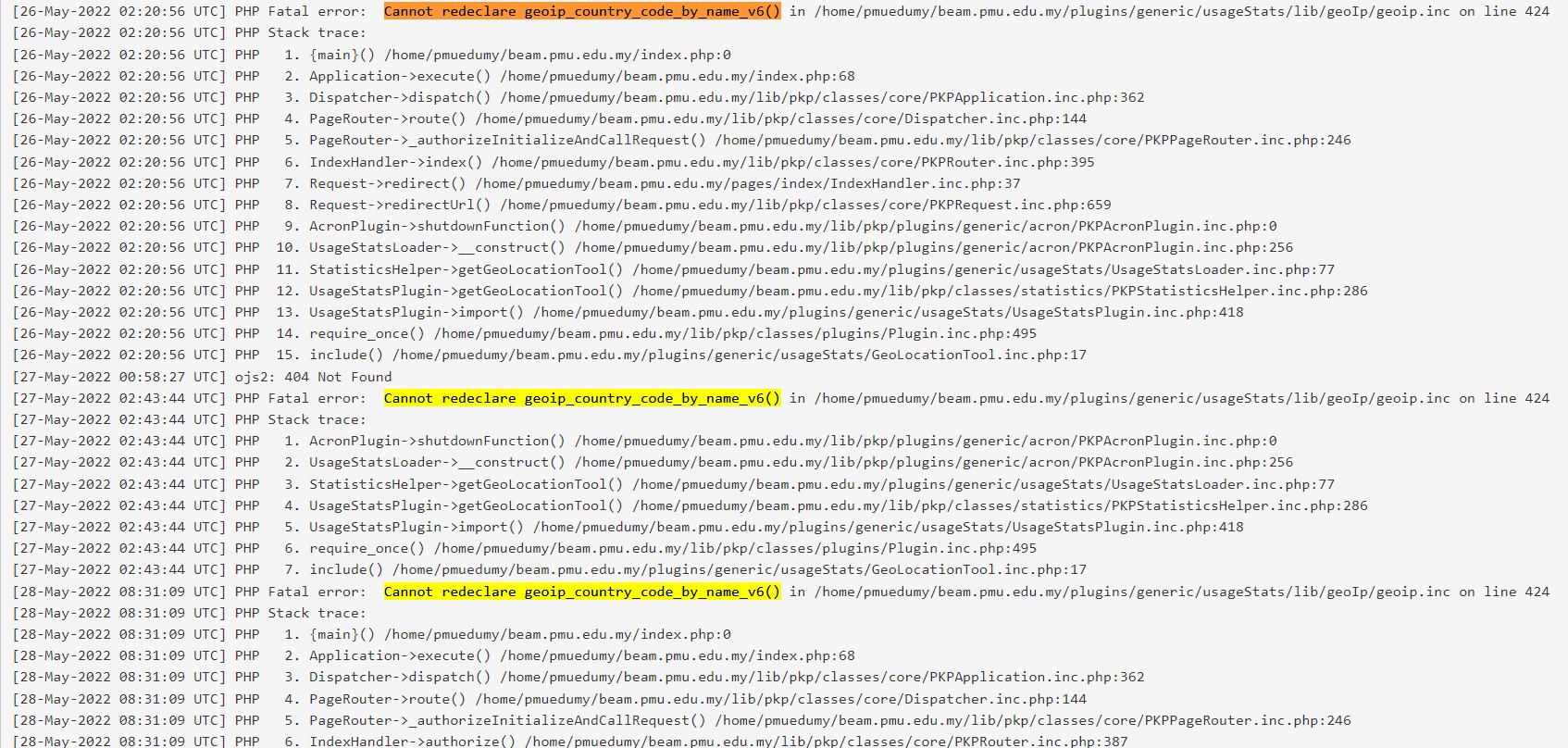 I have already searched for the solution, and the solution is to disable the geoIP extension at PHP Selector hosting. After I disable the geoIP extension at the PHP selector then the usage statistic plugin can run properly and with no error. however, my organization required to enable the geoIP extension for the other system. it is possible to disable the geoIP function inside OJS?