Hi all,
i would like to ask, i cannot save after edit user role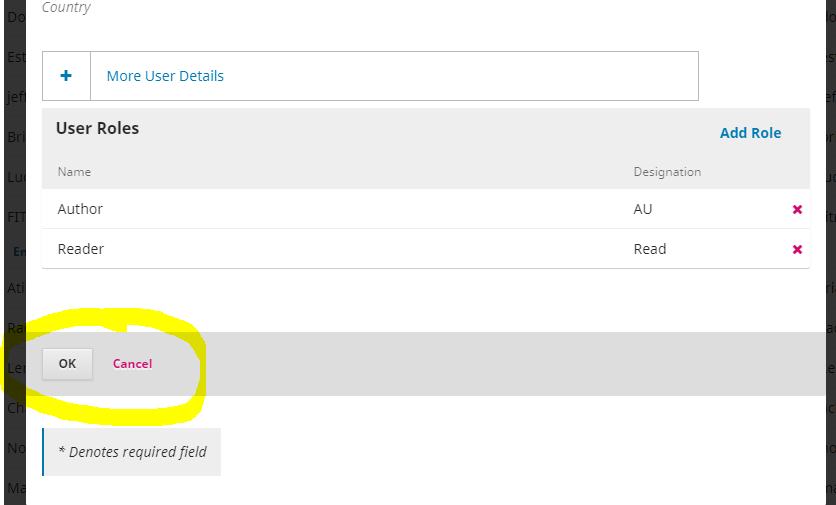 What is the problem?
Could you please confirm which version of OJS you're using and if there are any error messages that appear when/after you try to save the change?
Kind Regards,
Patricia M.
Public Knowledge Project Intern
i wanna try to open table database, but i cant found the table
may i know what table stored of user role?