Describe the issue or problem
Please tell us what happens and what you expected to happen.
I followed the instruction here https://docs.pkp.sfu.ca/crossref-ojs-manual/en/references

In step 3 above screenshot, I cannot find action button/click "Check Crossref DOIs"
What could it be a problem if I don't see where to click "Check Crossref DOIs" on the Reference of Publication tab?
Steps I took leading up to the issue
Following the steps in the above doc url, I installed and enabled the "Crossref Reference Linking" plugin for the one of our journals, and here is my screen.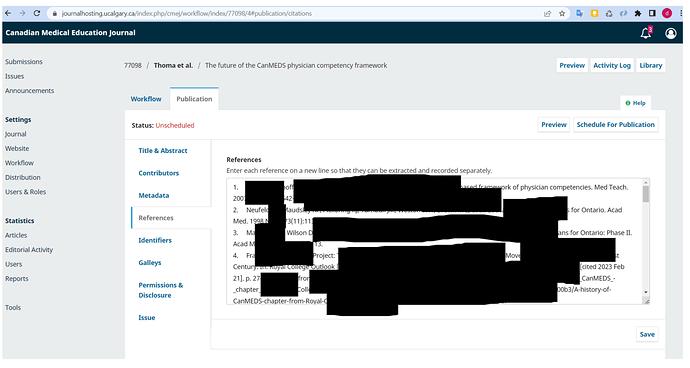 What application are you using?
For example, OJS 3.3.0-8
Additional information
This is multi-journals hosting environment. I watched for error during enabling the plugin but there was none so I assumed it was ok.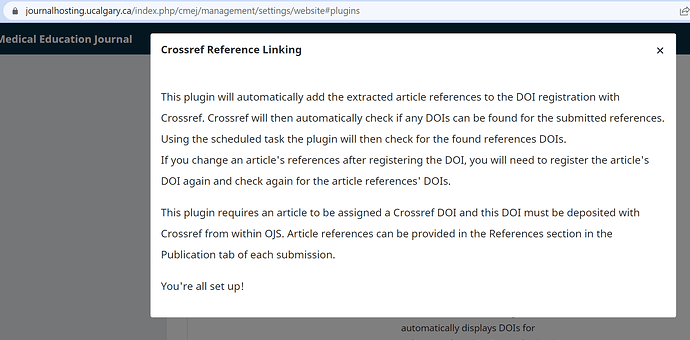 Thank you for any input, I will dig further if you can kindly point me.
Dung.