After upgrading from OJS 3.1 to OJS 3.2 I noticed that in some (not in all) Tinymce forms some buttons are missing, e.g. the button to upload an image or to edit the source code. See the two screenshots below (forms to edit the site's page footer).
OJS 3.1.2.1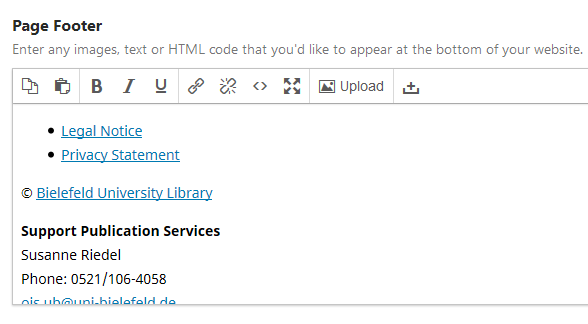 OJS 3.2.1.1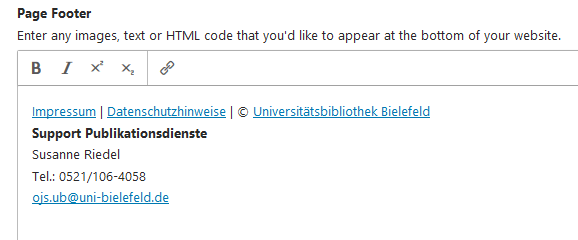 In some forms it's still possible to upload images or to edit the source code, e.g. in "Editorial team" in
Journal Settings: Masthead (but not in "Journal Summary" directly above the "Editorial team" form)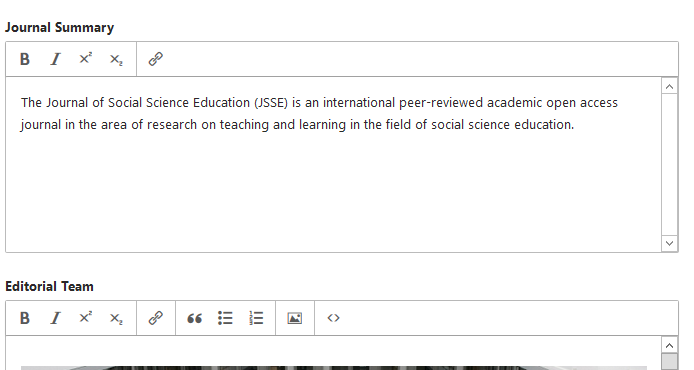 Is this some kind of bug or a feature?