Hi @Moazzam_Khan,
Can you elaborate which error you mean? Is it the menu options that are displaying at the top (that appear to be out of sync) with the menu. Also, which version of OJS are you using (e.g. 3.3.0-13)? Please include this information in your posts.
-Roger
PKP Team
Hi @rcgillis ,
As I open the landing page for any article the landing page opens messed up like the side bar is missing, and everything is out of place. This is happening to more than 75 research papers published in different issues. For context, I am using OJS 3.3.0.11 and I am adding a sample landing page so that it can help you understand the problem.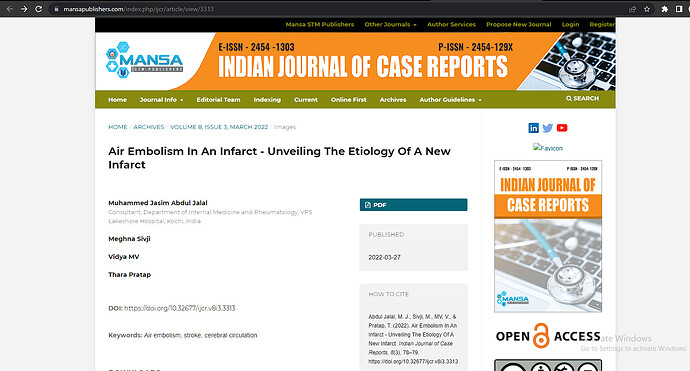 Regards,
Moazzam Khan.
Hi @Moazzam_Khan,
Thanks for clarifying. I suspect that this has to do with your theme - have you customized it in any way. I don't have extensive experiencing in theming, so can't give you any direct advice, but hopefully someone else will be able to make a suggestion about how to go about addressing this issue.
-Roger
PKP Team
Yes, I am using the manuscript theme and some custom footer and header. Can u plz help me fix this cuz this is hurting my journal very negatively. Perhaps by consulting someone you can help me.