Hi there,
I have upgrade my OJS system from 3.1.0-1 to 3.1.1 version.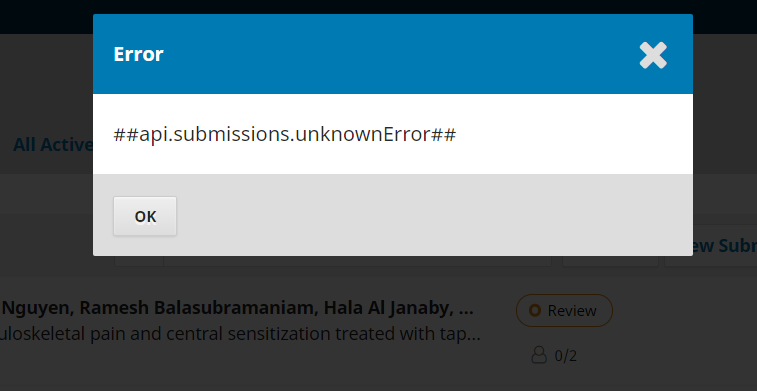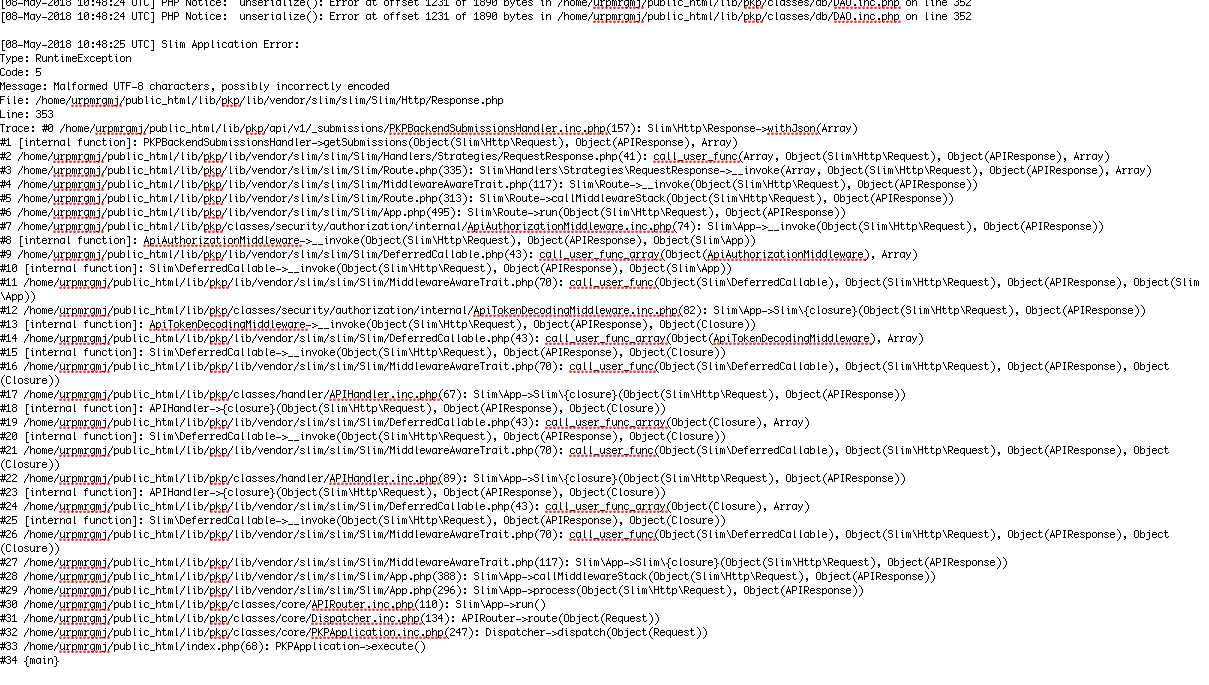 When I enter the OJS system as admin I immediately receive an image "api.submission.unknownError" I am attaching a photo.
Additionally, when I try to navigate thru the website, I am unable to
see "Masthead" in Journal setting, "Appearance" in website setting,
"Submission" and "Review" in Workflow setting, and the list of my
"Users": it says "loading" but it does not load the list of the users.
I am attaching the error log file that I retrived when I click on the
above-mentioned field and when I click on "ok" regarding the api. error.