Hi all,
It sounds silly, but I have problems displaying a cover page of an issue. I have issued an issue and defined a cover page for it: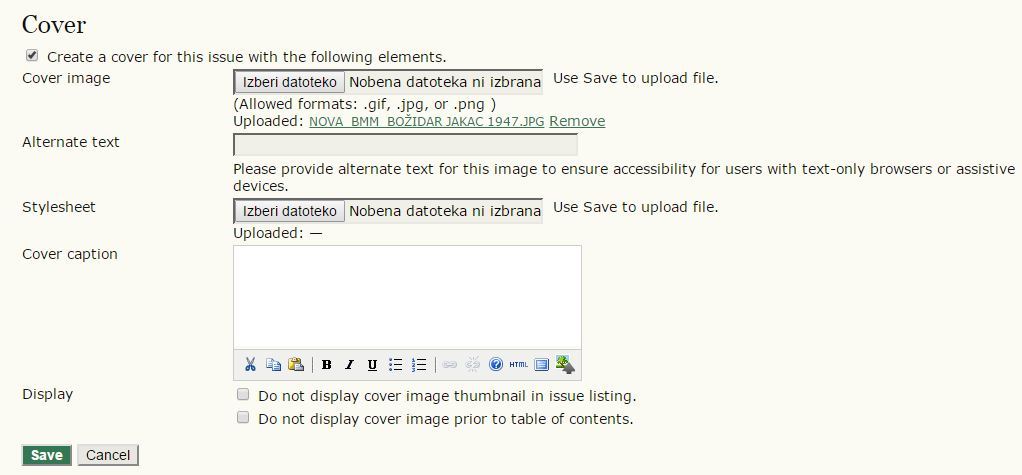 I believe there is no problems with the permissions as I can download the image if I click on the image name on the above picture.
Further on I have defined to display the cover page on the journal homepage:

But there is no cove page on the journal home page
(http://ojs.zrc-sazu.si/primerjalna_knjizevnost/index).
What is interesting is that:
there is no cover image on the home page
there is cover image under archives
Can you please suggest what I am doing wrong?
Regards, Primož