Hello,
I have installed Lagotto in my server and the ALM plugin in OJS 2.4.7.1. It seems Lagotto is working, for example I can see the metrics of Facebook.
Do you know how can I connect the ALM plugin to my Lagotto? It seems I have to replace some code in the file AlmPlugin.inc.php to add the ALM_API_URL of my site DEFINE('ALM_API_URL', 'http://mysite.com/api/v3/articles/'); is this right?
In my site I can see the following metrics



But I have seen in other journals a table with detail information, like this example. Do yo know if this is a different plugin or I have to setup something? I don't how to get this view.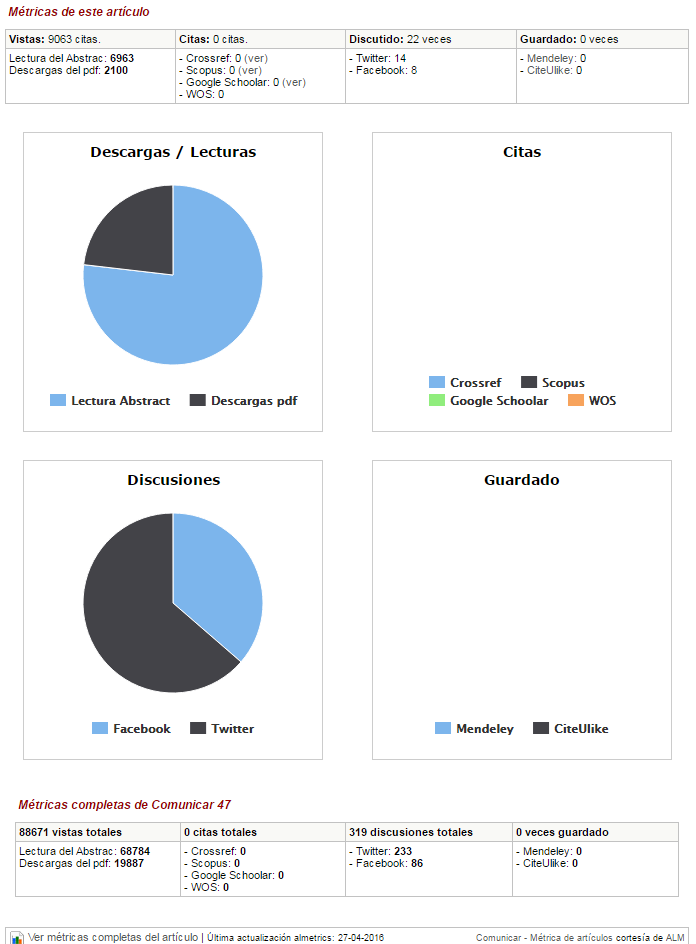 Another example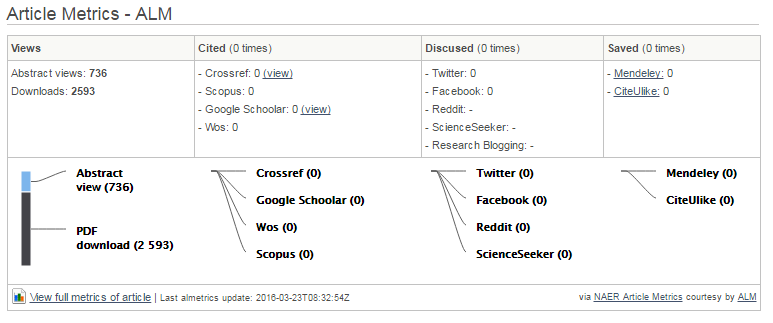 Thanks in advance for your help