Hi,
I had updated OJS from 3.1.0 to 3.1.2-1 process goes smoothly without any issue, but after that when we open Submission page give exception error and user page not showing users and spinner continuously running.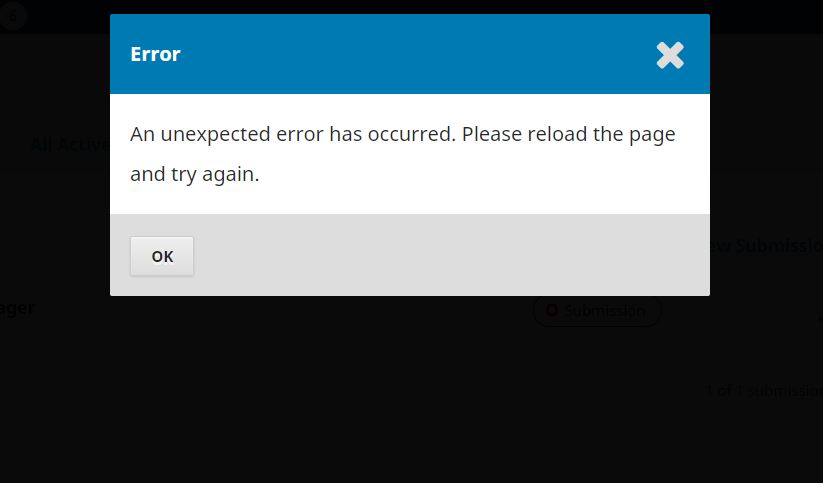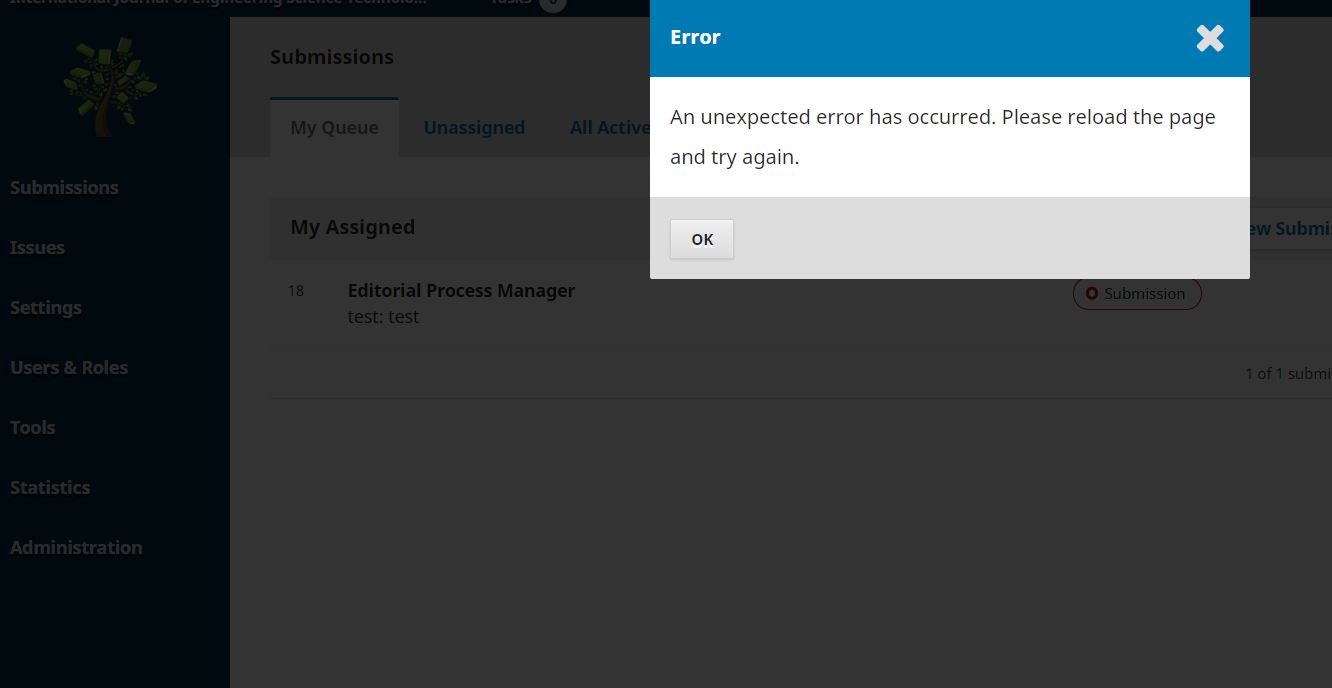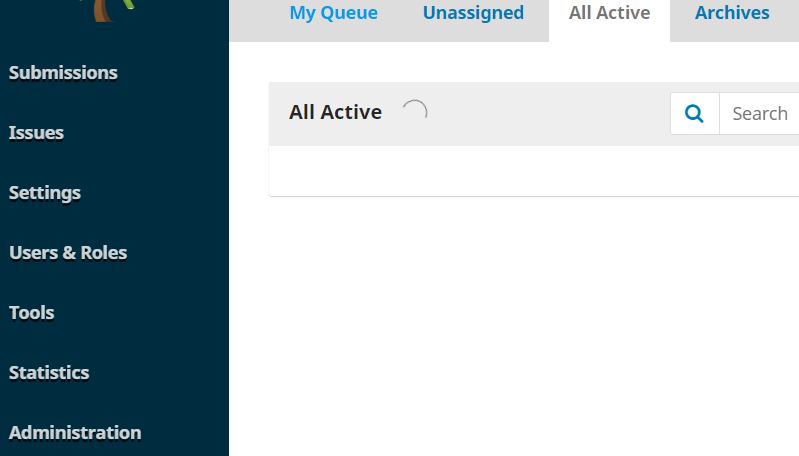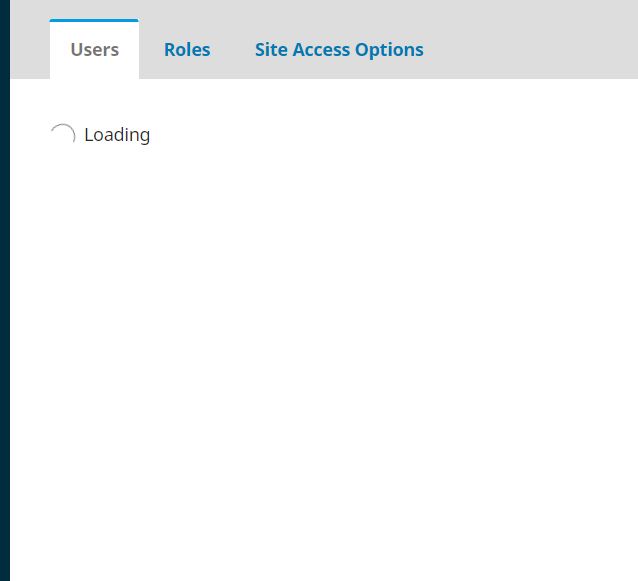 As after seeing some post related to this we had run below queries but no result found…

Please suggest solution.
Before you post your question, check out the user guides and video tutorials at PKP Docs and search the forum to see if someone else had the same question.
When you post your question give as much detail as possible, including the following:
Application Version - e.g., OJS 3.1.2
Description of issue
Steps you took leading up to the issue
What you tried to resolve the issue
Screenshots
Error log messages if applicable
You can post in any language, but please note there is a Spanish OJS forum and a German category on this forum.