Hi anyone:
I am the new player with OJS system, and I am currently having trouble in installing ojs 3.X (I have also tried 3.2.X and 3.3.X, all of them have same issues).
After I have successfully installed latest version of Apache () + Mysql(i) + PHP, I tried to install ojs, it seems that I somehow can install it (ojs 3.2.1). But after fresh installation, the context page (on my server http://10.16.127.130/ojs-system/index.php/index/admin/contexts) doesn't have any contents and menu, except an "OJS" logo, an "Administration" menu, and the dark blue "Journals" tag keeps loading spinning endless, nothing else.
The following is the screenshot: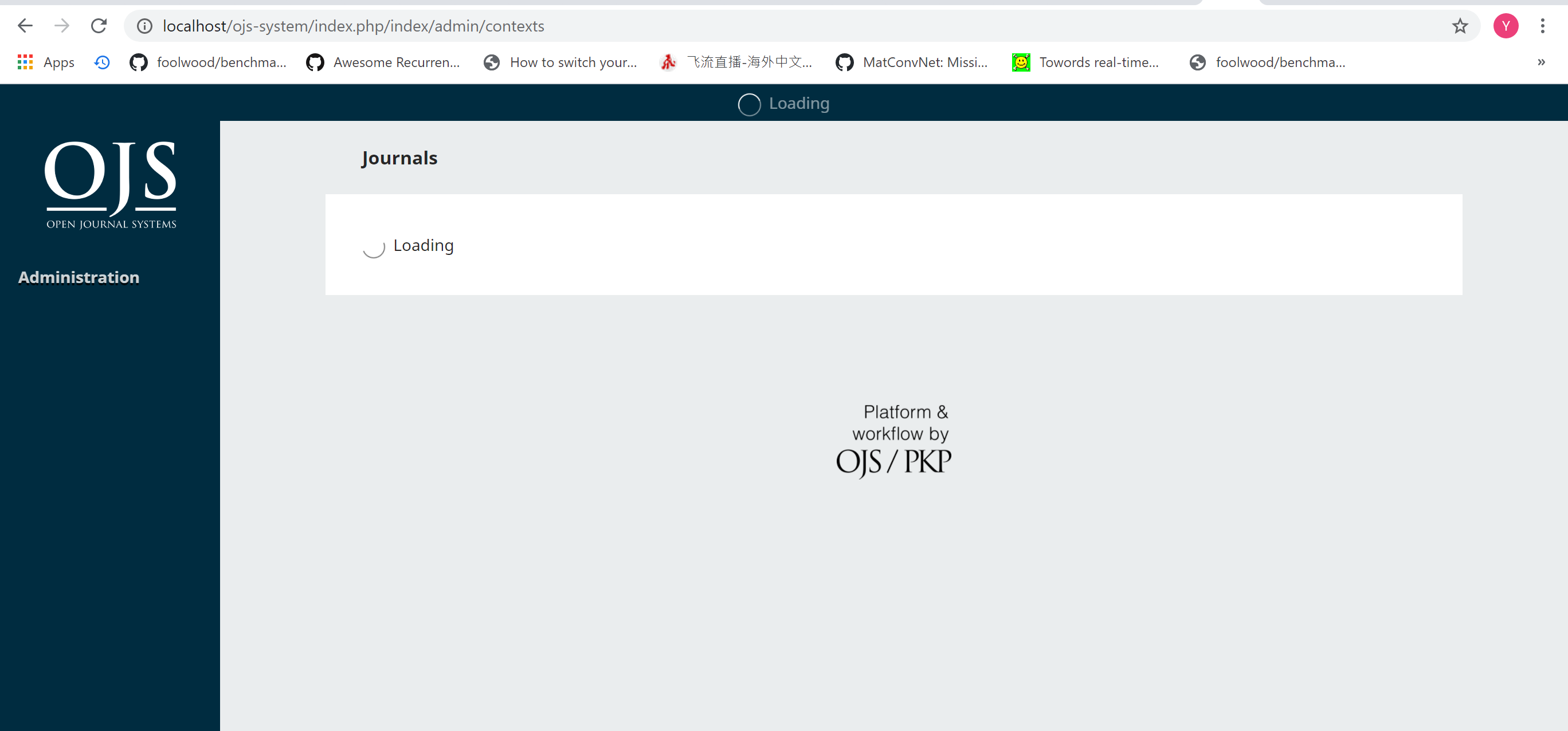 I check the error.log in "/var/log/apache2/error.log", but there is no specific error information post there.
By the way, even in installation step, there is an endless loading spinning on top dark blue bar. I really have no idea about it, and have been stuck in this issue for some days. I cannot find proper solution, anyone could help me with it. Thanks too much!