Hello,
I successfully upgraded our journal OJS version 3.2.1.1. Thanks for all the work done. It looks beautiful and works like a charm.
Since the current implementation of references is basically a raw text on lines I would like to ask few questions regarding styling:
1. Is there a plan to reintroduce any way of styling (we need only italics) to the output of citations on article detail?
2. Is it feasible to have references text fields with TinyMCE formatting tools?
3. Is it a problem to have html tags in the raw_citation column in database regarding the export to CrossRef etc.?
I noticed the parser leaves <em> tags in the citation. So right now styling is possible only by editing references outside and then pasting back to the references textarea. Which is not very comfortable for editors.

In our journal I added the TinyMCE editor to the references metadata on publications for editors. So they can style the citations. Also a preview of how the citations will look since after publication the changes are versioned.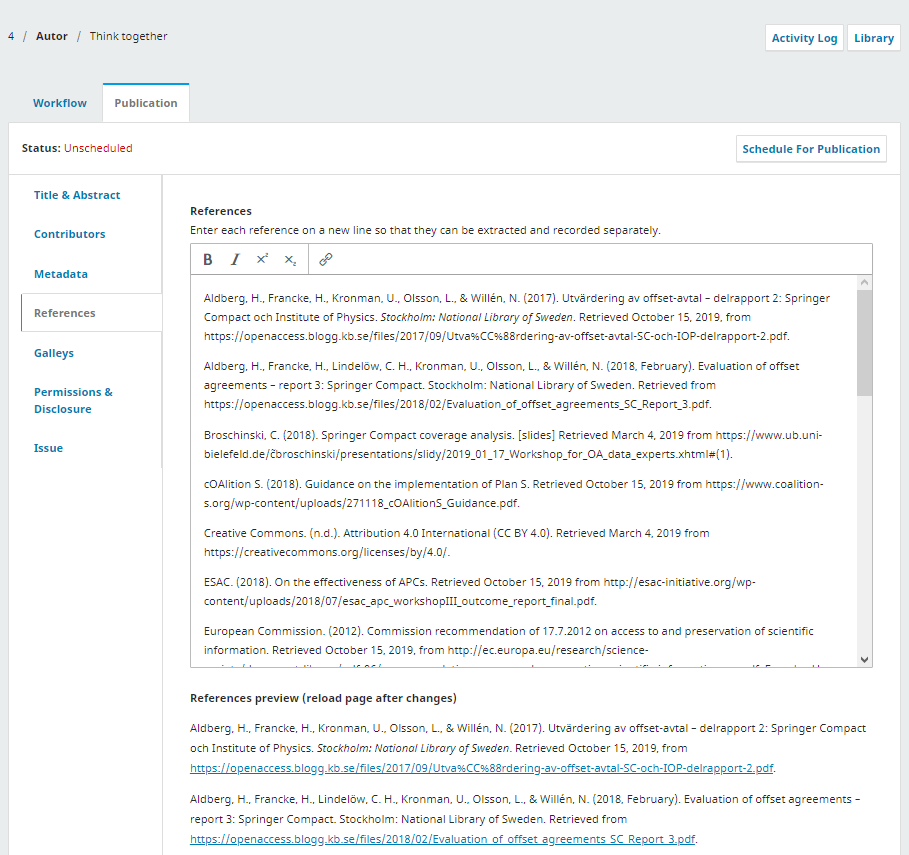 However this introduces <p> tags to parsed citations in database.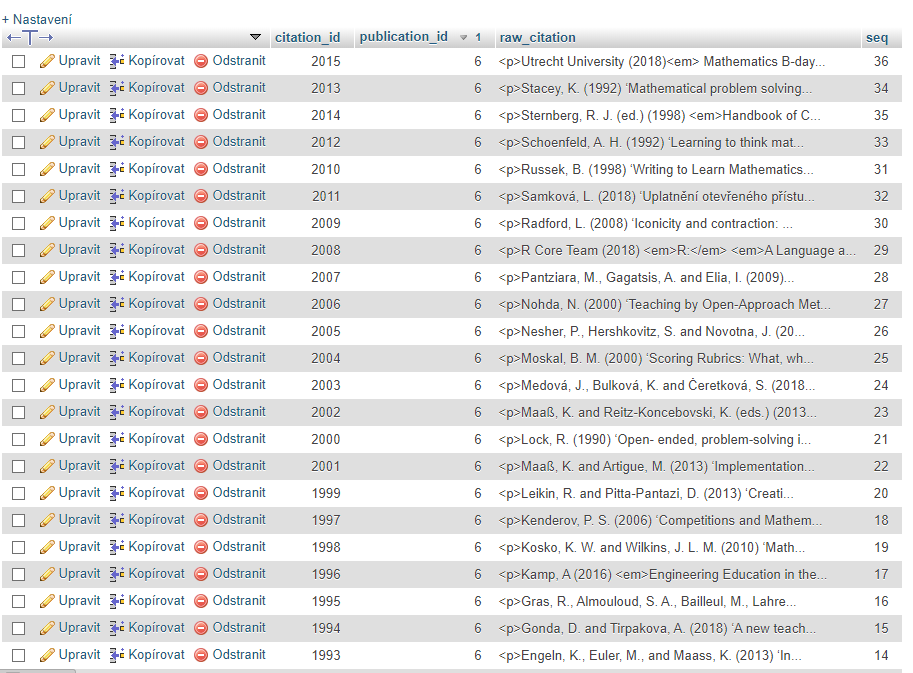 So then I have to change the output of parsed citations to avoid putting twice the <p> tag since it is added manualy on printing the citations in article detail. But then I need to reparse also older articles which were parsed using raw text field. Currently not a big problem since we upgraded just few days ago.