When I try to upload a file ready for publication, which is detected as a possible dublication, choose the option "this is not a revision of an existing file" and click on "continue", the message "Access denied." pops up. When I click on "ok" the message disappears, but I cannot continue and have to close the upload-window.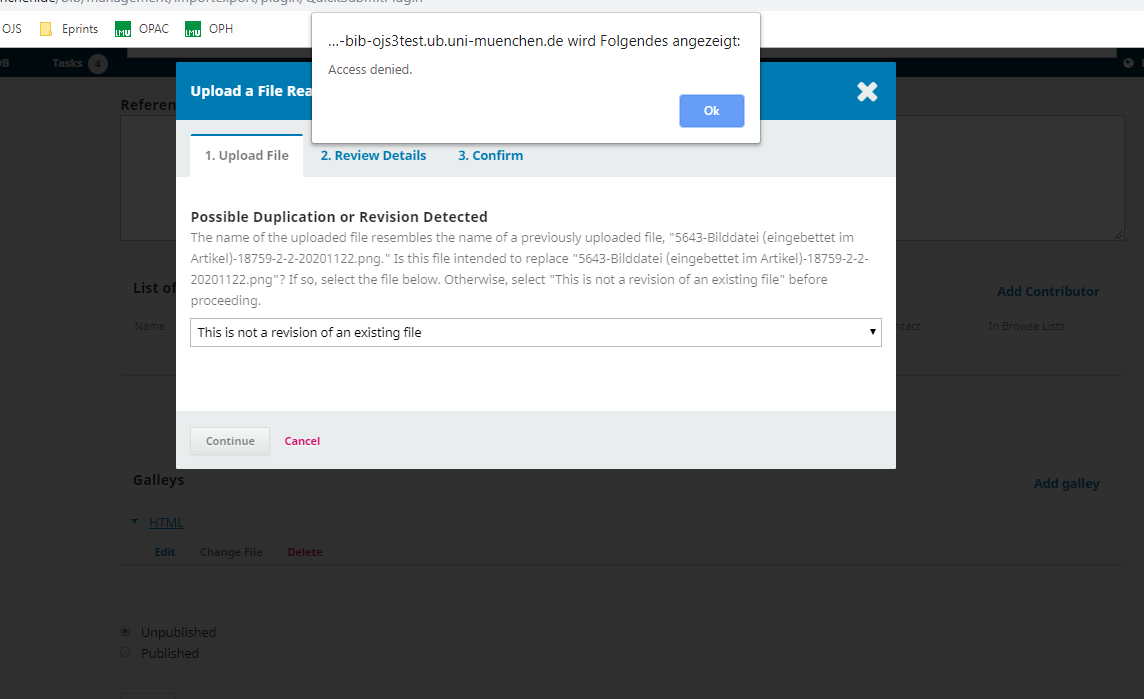 There are no messages in the error log.
My application version: OJS 3.2.1-2, PHP 7.4.