Hello,
We have two magazines that use OJS:
Uningá Review - REVISTA UNINGÁ REVIEW
Uningá - REVISTA UNINGÁ
Since Friday (18/10) the two magazines don't access the platform and always appears the message access denied, it happens to all users. See below: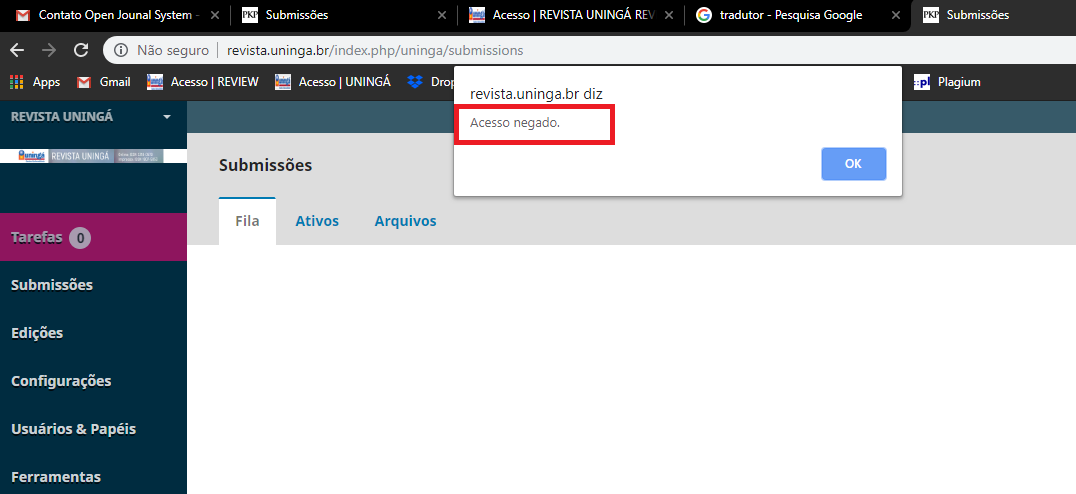 Please can you help me solve this problem? What can I do? We use OJS version 3.0.2.0.
Thank you in advance.