Hello, we have updated the OJS platform from the 2.4.8.0 version to 2.4.8.2 and we have a problem with the crossref puglin page, where we get this: ##plugins.importexport.crossref.manageDOIs##, instead of the exporting articles options.
This is the appearance of the page, which doesn't allow us to do export work: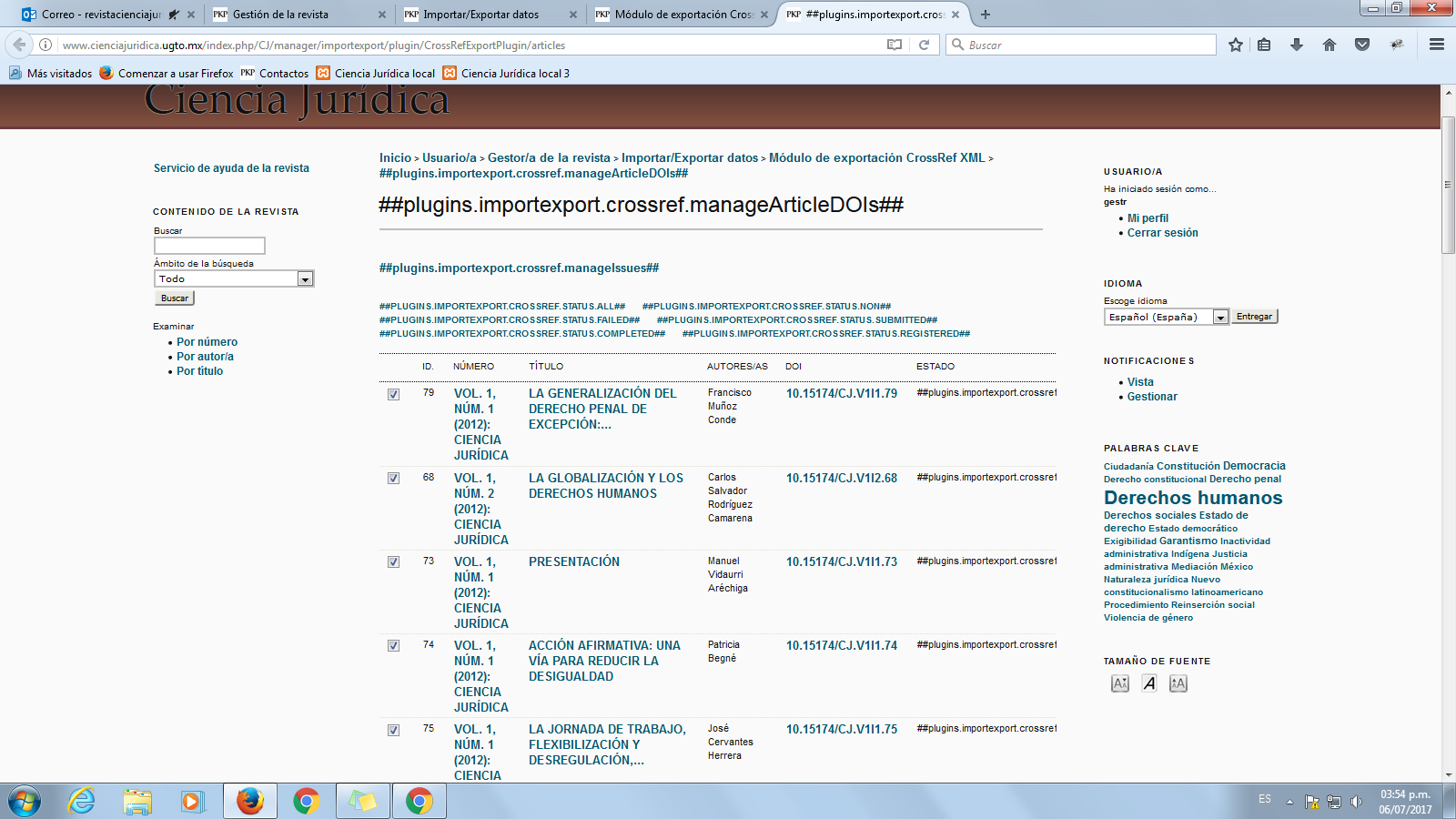 How can we fix this error? Thank you!